Sacred Heart Parish
Striving to be a grateful parish following Christ by loving God, and loving our neighbors as ourselves through our words, deeds, and thoughts.
Click on the links below to go to the desired page.
Featured Advent Videos
During Advent we will be featuring different videos to help you learn and reflect about the season and to provide a short break from the hectic pace of life.
There are no CCD classes from the 20th till the 27th of November for Thanksgiving Break.
Advent Resources Page Updated
Every year we do the work for you – we scour the web gathering the best resources for Catholics to use in during the season of Advent. You will find everything you could possibly want to can help you fully enter into the season and to prepare you spiritually for the birth of Jesus Christ.

"This Week on FORMED" is a weekly video designed to help Catholics learn more about FORMED's content related to each week of the year. Join Taylor and Ben each week as they walk you through amazing content on FORMED! You'll discover all kinds of videos and audio to accompany you during the weekly liturgical calendar, Saint feast days and world events taking place.
Do you believe that God is with us?
His Incarnation is supernatural.
It is a miracle! Jesus became flesh and dwelt among us.
God with us, Emmanuel!
Come then and adore Jesus in His glorious Blessed Sacrament. The Body, Blood, Soul and Divinity present in all the tabernacles! The core and summit of Our Faith!
Watch "Presence" in Formed.org which will enlighten us especially in these years culminating to the Year of Eucharistic Renewal.
A way to start is preparing this Advent Season. Watch "Adventis: A Spiritual Pilgrimage"
Formed.org has audio/video for advent into Christmas Season "God's love in the Flesh!" The first step to our salvation history to bring us to a glorious redemption!
How to access Formed.org?
Enter 95501
Enter your name and your email address
Now you are in! You can also download the free FORMED app for your smartphone by searching FORMED Catholic in your app store.
Formed is available in other languages like Spanish, Polish and Portuguese. It is a platform with many book titles and audio as well.
Come and let us start now! Bring Christ to the world! Learn and love our Faith!
First Friday Devotion on December 2nd will start with 12:15 Mass at St Bernard's Church followed by Eucharistic Adoration until 5:00 pm. Confession will be available from 4:00 – 4:45 pm followed by Benediction at 4:45 pm. Please consider spending some time with Jesus in the Blessed Sacrament.
Liturgy Schedule
Sacred Heart – St. Bernard – St. Joseph Parishes
Thursday – Thanksgiving
7:30 am – Mass @ St. Joseph Church
9:00 am Bilingual Mass @ Sacred Heart Church
11:30 am – Rosary group @ Sacred Heart Church
Friday
12:15 pm – Mass @St. Bernard Church

Saturday
3:15 pm – Confession @ St. Joseph Church
4:00 pm – Mass @ St. Joseph Church

Sunday
7:30 am – Mass @ St. Joseph
9:00 am – Mass in English @ Sacred Heart
10:30 am – Mass @ St. Bernard
12:15 pm – Mass in Spanish @ Sacred Heart
Monday
12:15 pm – Mass @ St. Bernard
Tuesday
7:30 am – Mass @ St. Joseph
Wednesday
12:15 pm – Mass @ St. Bernard
6:00 pm – Adoration and Confession @ Sacred Heart
7:00 pm – Spanish language Mass @ Sacred Heart in Spanish
Thursday
7:30 am – Mass @ St. Joseph Church
9:00 am Bilingual Mass @ Sacred Heart Church
11:30 am – Rosary group @ Sacred Heart Church
Catholic News
We have created links to the best Catholic news sites so that you can keep current in the latest national and international Catholic news.
---
America: The Jesuit Review
Our flagship magazine is the leading Catholic journal of opinion in the United States. First published in 1909, America magazine is known across the Catholic world for its unique brand of opinion and analysis. From theology and spirituality to politics, international relations, arts and letters, and the economy and social justice, America's coverage spans the globe. We tell the stories that matter most to the church and the world. Our award-winning website is americamagazine.org.

Catholic News Service
Catholic News Service has a rich history of journalistic professionalism and is a leader in the world of Catholic and religious media. With headquarters in Washington, offices in New York and Rome, and correspondents around the world, CNS provides the most comprehensive coverage of the church today.
And in the digital age, CNS is showing a new audience the accuracy that has always been its hallmark with its video journalism and documentary production.

Vatican News
Vatican News is the news portal of the Holy See. Surpassing the concept of being a simple digital platform, Vatican News seeks to respond and, in a certain sense, to anticipate the continual changes taking place in communication, with the objective of "communicating the Gospel of mercy to all people" in various cultures. It communicates and interacts through audio, video, text and images on a multi-lingual, multi-culture, multi-channel, multi-media and multi-device plain.
Keep up with the latest Catholic News
Pope Francis: increase number of women in Commission as they add "flavor" to theology.

During the audience, the Pope encouraged the Commission to face today's issues guided by three principles: creative faithfulness to Tradition, prudence in action, and cooperation.

Pope Francis explains difference between joy that is fleeting and Christian joy.

The Pope continues with his catechesis on discernment and he explains what "spiritual consolation" is.

Pope Francis on the World Cup in Qatar: "May it favor fraternity".

At the end of his General Audience, Pope Francis expressed his hope that the World Cup would be a first step to a more fraternal coexistence.
We pray for children who are suffering, especially those who are homeless, orphans, and victims of war; may they be guaranteed access to education and the opportunity to experience family affection.
Pope Francis – November 2022
There are still millions of boys and girls who suffer and live in conditions very similar to slavery.They aren't numbers: they are human beings with names, with a face of their own, with an identity that God has given them.
Too often, we forget our responsibility and we close our eyes to the exploitation of these children who don't have a right to play, to study, to dream. They don't even enjoy the warmth of a family.
Each marginalized child, abandoned by his or her family, without schooling, without healthcare, is a cry! A cry that rises up to God and shames the system that we adults have built.
An abandoned child is our fault.
We can no longer allow them to feel alone and abandoned —they are entitled to an education and to feel the love of a family so they know that God does not forget them.
Let us pray for children who are suffering, especially for those who are homeless, orphans, and victims of war. May they be guaranteed access to education and may they have the opportunity to experience family affection.
The Pope Video is a global initiative of the Pope's Worldwide Prayer Network (Apostleship of Prayer), a Vatican's Official Institution, that spread the Holy Father's monthly prayer intentions related to the challenges facing humanity and the mission of the Church. Every month we accompany Pope Francis in his prayer requests. We invite you to join. Visit www.thepopevideo.org to learn how.
Recently, some parishioners have reported receiving requests for gift cards from Fr. Bernard or Fr. Rowell or Bishop Vasa. This type of thing is always a scam. Priests would not request gift cards from parishioners, let alone indirectly through email.They would ask directly for volunteer work. Always disregard this type of indirect request, especially for money or gift cards from priests as being a scam.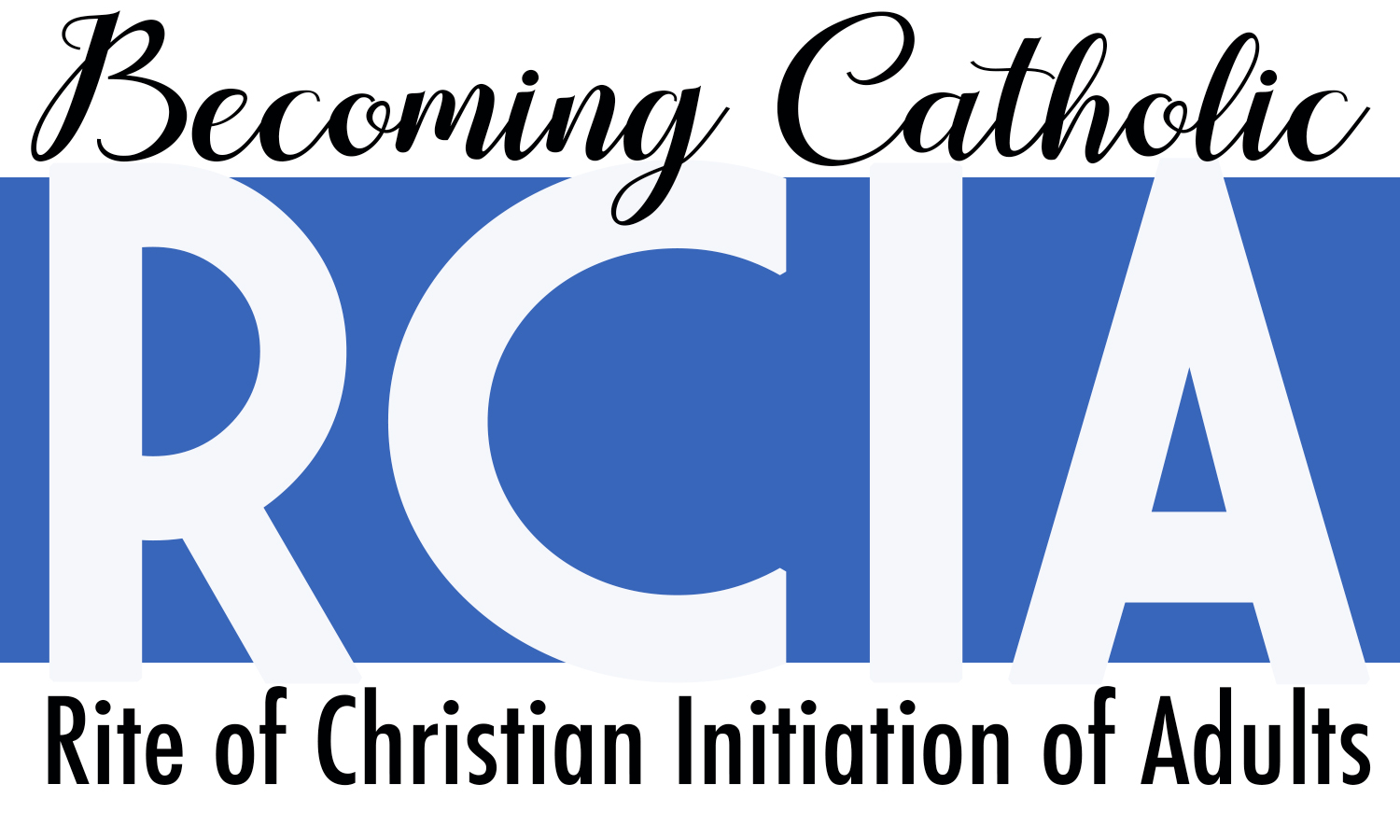 The human heart seems ultimately to manifest itself in the desire to be loved and to love in return. Until then, as St. Augustine said, our hearts are restless until they rest in God who is Love. As Catholic Christians, we are privileged to share God's love through Mass, the sacraments and how we live our lives. Do you know someone thirsting for God? Do you know someone not baptized or baptized in a different Christian tradition thirsting to know what it means to be Catholic? Do you know someone already Catholic but who has not yet received Confirmation or the Eucharist? They may be thirsting, too! The Rite of Christian Initiation of Adults (RCIA) is a place to ask questions and seek understanding. Weekly "no strings" inquiry gatherings are on Tuesdays at 7 p.m. in the back classroom of Sacred Heart Church. We would love for you to invite /accompany anyone you know whose heart is restless for the God who loves them. For more information, please contact Ann Lynch (443-6741) or call the rectory office at 707-443-8429.
The Sacred Heart Rosary group invites you to join them on Tuesdays at 11:30 at Sacred Heart Church in the chapel. We look forward seeing you there.
If you have a special need of any sort, we have a prayer team who will pray on your behalf. Let us pray with you, and for you. Surround yourself with prayer.
Call our prayer line leader Toni 24/7 at (707) 445-361six