Sacred Heart Parish
Striving to be a grateful parish following Christ by loving God, and loving our neighbors as ourselves through our words, deeds, and thoughts.
To use the links below, please click on the words, not the images. For example, to view the recordings of Sunday Mass or daily Rosary, click on VIDEOS below. To see bulletin announcements, click on NEWS.
Sixth Sunday of Easter – Sunday, May 9, 2021
Sexto Domingo de Pascua
Haga clic en el botón de la derecha para ver la misa de las 12:15 del Sexto Domingo de Pascua.
Please take 3 minutes to listen to Father Bernard make some important announcements before the 9 am Mass on Sunday, May 2.
Catholic Kids Media is an effort to evangelize the culture, providing quality Catholic programming for kids that does not water down Catholicism. We develop resources for parents and teachers to instruct children in the Faith and practices of prayer.
These videos tackle tough questions such as "What is the Eucharist?" and "What is the Trinity?" in order to help kids understand and love the strange and wonderful thing that is Catholicism, so that they might live Christ-centered lives.
Congratulations To Confirmands
Come, Holy Spirit! We are so happy to announce the Confirmation of some of our parish youth that took place during the month of April: Leslie Herrera, Lupita Martinez-Angon, Brayan Herrera Segundo, Ezequiel Bazan-Cantu, Amilcar Bazan-Cantu, Jorge Mireles-Romero, Angel Martinez Mendoza, Anthony Pena-Pimentel and Elizabeth Valladares. Please keep them in your prayers as they continue to grow in their faith!
Fr. Bernard's On The Anniversary of His Ordination
On the 1st of May, I completed twenty-seven years of priestly ordination.
I hold two dates very close to my heart, my birthday and my ordination days. None of us can relive the day of our birth, except by a few stories related to us by our parents, grandparents and others, but anyone can surely have fresh and vivid flash backs of their wedding day or any other memorable day. We love to revisit that day because it brings joy to us.
On the 1st of May, I completed twenty-seven years of priestly ordination. In the year 1994, this day knows bounds for me for I could see the glowing faces of my parents and siblings. Perhaps my ordination was the best thing that ever happened in their lives.
I do not take pride, but rather feel humbled before God to have been chosen to be this unworthy priest. I had chosen as the theme of our ordination: "The Lord says "You did not choose me, but I chose you." I thank the Lord for accepting me, an unworthy person, to be His follower.
Every year I spend this day meditating upon my days as a teenager, hovering in and around the church and priests. During summer vacation my mother would say "Go and stay with the priests." Wow, whenever I visit my village parish I get chills of joy on seeing the big fruit trees by the rectory, which I watered when I was a teenager. Just as the fruit tree requires tender care to grow and flourish so does a person require nurturing of their spiritual being, which I received there. We were around 30 altar servers and I was the first to join the seminary; then others followed. I would pause here and ask you to pray for one of them who is on a ventilator due to covid.
I am grateful to God for blessing me with a devout family. The seed of the priesthood was sown in me by my family members, especially my mom. She always told us that she was involved in the parish ministry right from her days of youth. During my younger days we had an important family tradition. My siblings and I had to wind up all our activities like sports or hanging out with friends by 7pm. At seven, with the sound of the church bell, my mom would lead us in reciting the Angelus followed by the Rosary. This faithful tradition instilled in me the love for prayer that ultimately was translated into my priestly vocation. Family plays a vital role in every priest's life.
The twenty-seven years of my priesthood have been a wonderful and fulfilling journey. After ministering in the education Apostalate, I requested a pastoral ministry in 2015. With great joy of fulfillment I can claim that my heart is in the right place, as I enjoy the pastoral ministry the most now. I feel that the credit goes to every one of you for accepting me with your open hearts and minds, as your pastor. It was wonderful to celebrate my 25th anniversary of priestly ordination two years ago amidst you. You have contributed immensely to my priesthood. I take this opportunity to thank you for your love and prayerful support.
Together we can serve the Lord as His faithful chosen disciples.
May God bless you and your near and dear ones.
– Fr. Bernard
Bishop Vasa's Message about the restoration of the Sunday Obligation
After Communion on Sunday, Father Bernard D'Sa read from Bishop Vasa's letter about the restoration of the Sunday Mass obligation and the end of the dispensation for Mass attendance starting on Pentecost Sunday, May 23, 2021.
Please watch and listen and many clarifying details are given.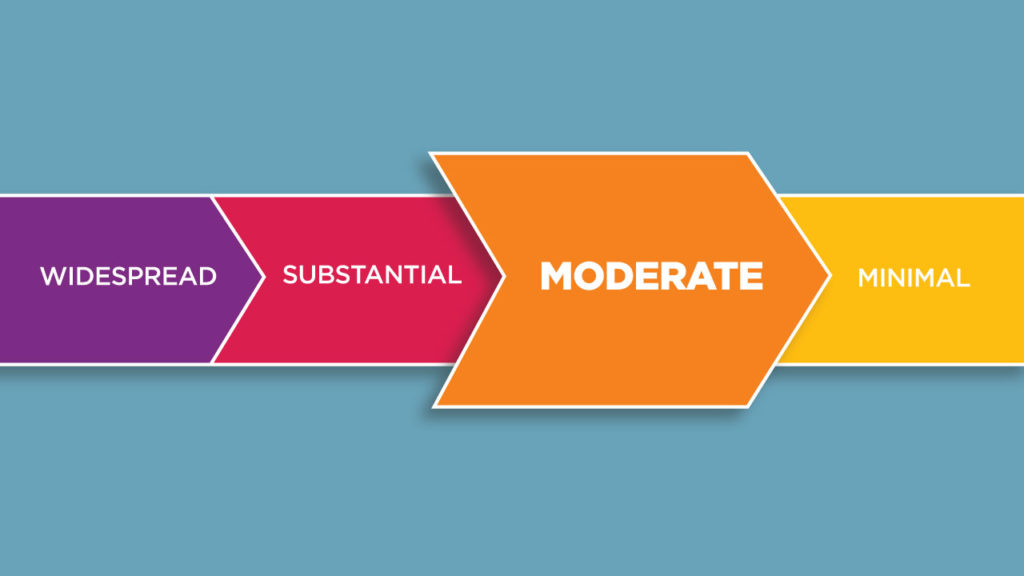 Humboldt County was reassigned today to the "Orange" or Moderate tier under the state's "Blueprint for a Safer Economy." Indoor capacity at Places of Worship increases to 50%.
We will have Sunday Mass in English at 9 am and in Spanish at 12:15. There is a 7 pm Mass on Wednesday in Spanish.

Easter Liturgy Schedule
Sacred Heart – St. Bernard – St. Joseph Parishes
Sunday
7:30 am – Mass @ St. Joseph
9:00 am – Mass in English @ Sacred Heart
10:30 am – Mass @ St. Bernard
12:15 pm – Mass in Spanish @ Sacred Heart
Monday
12:15 pm – Mass @ St. Bernard
Tuesday
7:30 am – Mass @ St. Joseph
Wednesday
12:15 pm – Mass @ St. Bernard
6:00 pm – Adoration and Confession @ Sacred Heart
7:00 pm – Mass @ Sacred Heart in Spanish
Thursday
7:30 am – Mass @ St. Joseph
5:30 pm – Adoration & Confession @ Saint Bernard
Friday
12:15 pm – Mass @ St. Bernard
Saturday
3:15 pm – Confessions @ St. Joseph
4:00 pm – Mass @ St. Joseph
Sunday
7:30 am – Mass @ St. Joseph
9:00 am – Mass in English @ Sacred Heart
10:30 am – Mass @ St. Bernard
12:15 pm – Mass in Spanish @ Sacred Heart
Fr. Rowell Livestreams his Rosary on our Facebook page several nights a week. You can subscribe to it or click on the link below to view his last stream.
Keep up with the latest Catholic News
Pope announces new anti-corruption measures for top Vatican officials. Vatican officials will not be able to accept gifts of over 40 euros, and must disclose any previous or ongoing investigations into their taxes.

Pope Francis inaugurates "prayer marathon" for an end to the pandemic.

Each day in May, a rosary will be prayed and broadcast from a different Marian shrine.

Pope Francis reflects on importance of meditation during general audience

He stated that for Christians, "meditation is not simply a matter of introspection but a method of prayer."
In celebration of the 150th anniversary of Blessed Pope Pius IX's declaration of St. Joseph as Patron of the Universal Church, Pope Francis has proclaimed a special "Year of St. Joseph." It is a wonderful opportunity to increase our love for St. Joseph and knowledge, "to encourage us to implore his intercession and to imitate his virtues and his zeal" (Patris Corde).
We have curated a special page to assist in your celebration of the special year. Please check this page often for new resources and materials throughout the year.
Recently, some parishioners have reported receiving requests for gift cards from Fr. Bernard or Fr. Eddie or Bishop Vaas. This type of thing is always a scam. Priests would not request gift cards from parishioners, let alone indirectly through email.They would ask directly for volunteer work. Always disregard this type of indirect request, especially for money or gift cards from priests as being a scam.