Sacred Heart Spanish Lenten Retreat
Sacred Heart Spanish Lenten Retreat – March 18th
There will be a Lenten Retreat in Spanish on March 18th 8:30am-4:00pm at the Sacred Shed at Sacred Heart Church in Eureka. Please call the office at 707-443-8429
Retiro de Cuaresma del Sagrado Corazón en Español – 18 de marzo
Habrá un Retiro de Cuaresma en español el 18 de marzo de 8:30 am a 4:00 pm en el Cobertizo Sagrado en la Iglesia del Sagrado Corazón en Eureka. Por favor llame a la oficina al 707-443-8429
St. Bernard – St Patrick's Fest – Saturday March 18
The St. Patrick's Fest hosted by St. Bernard and put on by the Knights of Columbus will be on Saturday, March 18th at 5:00pm in the St. Bernard Parish Hall at 6th and I Streets in Eureka. The menu will consist of corned beef and cabbage with all the usual goodies. Irish beer and wine will be available for purchase. Back by popular demand is the Pot of Gold Raffle. Tickets are $30 Adults and $15 Kids (12 & under) and available at the door or from any Knight. Come eat delicious food, laugh with friends, and enjoy the entertainment and live music.
Best Lenten Resources on the Web
We have searched the web and curated the best of everything you would want to know about Lent. We have put links on a single Lenten Resources page. You can remind yourself about Lenten fast and abstinence and the Lenten regulations for the diocese of Santa Rosa. You can also find links to:
Pope Francis's Lenten Message
Our Favorite Lenten Videos
U.S. Conference of Catholic Bishops "What Is Lent?"
Loyola Resources for Your Lenten Journey
Ignatian Resources for Lent
Praying Lent This Year
Lenten Activities for Children
Your Guide to A Catholic Lent
Pretzels & Lent
Hot Cross Buns & Lent
Four Online Lenten Retreats
History of Lent
pope francis's lenten message
We will update the link to Pope Francis's Lenten Message when it is released. You can read last year's message by clicking the link below.
Congreso Cuaresmal Sanando Las Familias
We want to extend a cordial invitation to all families within our diocese to participate in the next Lenten family congress that will take place this coming March 18 from 8:00 a.m. to 6:00 p.m. in St. Sebastian Church, in Sebastopol, CA. With the special participation of Noel Diaz, founder of ESNE, radio and television "El Sembrador". This will be a congress mainly in Spanish.
Gospel Lecture Series Resumes on March 12th
You are invited to Deacon Frank Weber's popular Lecture Series on the Gospels. It features The Messianic Prophecies of Jesus. These are recorded lectures given in memory of Fr. Eric Freed in the Pinocchi Rm after the 10:30 mass on Sunday, March 12th and Sunday, March 19th. See you there!
Confirmation @ St. Mary's on March 25
We welcome our beloved Bishop Robert F. Vasa on the joyful occasion of Confirmation for St Bernard, St Joseph, Sacred Heart, St Mary and Christ the King Churches that will be held at St. Mary Church in Arcata on Sat. March 25th at 11:00 A.M.
*Please note that any offering made to the Bishop on the occasion of Confirmation should be made out to: Benevolent Fund-Diocese of Santa Rosa. May God bless and keep us.
Sacred Liturgy Confrence May 28-31
As part of the 2023 Eucharistic Revival undertaken by the USCCB, Bishop Robert F. Vasa of the Diocese of Santa Rosa has invited the 11th annual Sacred Liturgy Conference to be held in Northern California.
The conference will begin on Pentecost Sunday and the theme will be "The Mother of God in the Eucharist". It will take place May 28-31, 2023 in Ferndale, CA with the Gregorian liturgies celebrated at the Church of the Assumption and the lectures at the Tish Non Village Center next to the Bear River Resort. We look forward to seeing you in 2023!
"The mission of this conference from its inception has been to foster greater devotion, understanding, and love for the beauty and meaning of the sacrament of the Holy Eucharist. Through a deeper understanding of the Eucharist as the source and summit of our faith and life in Christ, we find our mission, vocation and the true meaning of life."
Distinguished speakers will include: Bishop Robert F. Vasa, Fr. Joseph Fessio, SJ, Msgr. Arthur B. Calkins, Hegumen Damian Higgins, Fr. Luke Buckles, OP, Sr. Mary Vianney, MSSR, Fr. Stephen Boyle O. Praem, Dr. Lynne Bissonnette-Pitre, Fr. Theodore Lange, Fr. Joseph Levine, Fr. Joshua Clifton, and Fr. Stephen Kenyon.The registration fee is $325 (Layperson) or $275 (Priest/Seminarian/Religious/ Deacon) and includes 15 conference sessions, reserved seating at the liturgies, an opening reception, three catered lunches, coffee breaks and a concluding banquet dinner. * An optional chant workshop is also available on Saturday, May 27.
TO REGISTER ONLINE AND FOR MORE INFO: https://sacredliturgy.org
For Sale Commercial Grade Stainless Kitchen Counter
For Sale Commercial Grade Stainless Kitchen Counter
St Vincent de Paul on 3rd Street in Eureka is selling a 9 foot commercial grade stainless steel kitchen counter for $300. Please see Mary at St. Vincent Dining if interested
Baby Bottle Boomerang Invitation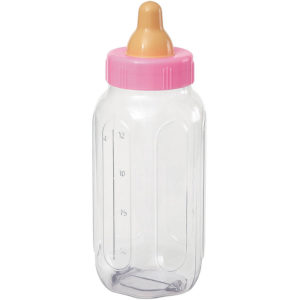 Baby bottles for donations to the Pregnancy Care Center and J Rolpe are in the churches. Please take one home and support your catholic pro-life values by collecting monetary donations for the pro-life centers. This is a great Lenten project for the family: placing money usually spent on luxuries like candy, beer etc in the bottle for the help of Moms and babies. A good outreach is to ask others to contribute their spare change to assist pregnant women and their babies. Bottles may be brought to the office. God bless you for your assistance.
40 Days For Life Returns on Ash Wednesday, Feb. 22
On February 22 -April 2, 2023 40 Days For Life will again be praying peacefully near Planned Parenthood at the corner of Wilson St & Walford Ave to help save the lives of unborn children and refer women to real no cost help so that they may feel supported in having their precious babies. Please consider volunteering an hour or more to pray, fast and keep vigil. Vigil hours are from 7am-7pm daily until Holy Week.Contact Stephanie 707-498-7758 and/or learn more and sign-up at 40daysforlife.com/humboldtco Women and men who suffer from post abortion trauma can find healing at SilentNoMore and RachelsVineyard websites.
Liturgy Schedule
Sacred Heart – St. Bernard – St. Joseph Parishes
Friday
12:15 pm – Mass at 12:15
1:00- 4:00 pm – English language Eucharistic Adoration & Stations of the Cross @ St. Bernard Church
7:00 pm – Spanish language Stations of the Cross @ Sacred Heart Church
Saturday
3:15 pm – Confessions @ St. Joseph
4:00 pm – Mass @ St. Joseph
Sunday
7:30 am – Mass @ St. Joseph
9:00 am – Mass in English @ Sacred Heart
10:30 am – Mass @ St. Bernard
12:15 pm – Mass in Spanish @ Sacred Heart
Monday
12:15 pm – Mass @ St. Bernard
Tuesday
7:30 am – Mass @ St. Joseph
11:30 am – Rosary group @ Sacred Heart chapel
Wednesday
12:15 pm – Mass @ St. Bernard
1:00 pm – Adoration & Confession @ St. Bernard Church
6:00 pm – Adoration & Confession @ Sacred Heart in Spanish
7:00 pm – Spanish language Mass @ Sacred Heart in Spanish
Thursday
7:30 am – Mass @ St. Joseph Church
Catholic News
We have created links to the best Catholic news sites so that you can keep current in the latest national and international Catholic news.
---
America: The Jesuit Review
Our flagship magazine is the leading Catholic journal of opinion in the United States. First published in 1909, America magazine is known across the Catholic world for its unique brand of opinion and analysis. From theology and spirituality to politics, international relations, arts and letters, and the economy and social justice, America's coverage spans the globe. We tell the stories that matter most to the church and the world. Our award-winning website is americamagazine.org.

Catholic News Service
Catholic News Service has a rich history of journalistic professionalism and is a leader in the world of Catholic and religious media. With headquarters in Washington, offices in New York and Rome, and correspondents around the world, CNS provides the most comprehensive coverage of the church today.
And in the digital age, CNS is showing a new audience the accuracy that has always been its hallmark with its video journalism and documentary production.

Vatican News
Vatican News is the news portal of the Holy See. Surpassing the concept of being a simple digital platform, Vatican News seeks to respond and, in a certain sense, to anticipate the continual changes taking place in communication, with the objective of "communicating the Gospel of mercy to all people" in various cultures. It communicates and interacts through audio, video, text and images on a multi-lingual, multi-culture, multi-channel, multi-media and multi-device plain.
Keep up with the latest Catholic News
Pope Francis: "3 people deserve special attention: the widow, orphan and migrant". The Pope said that "only a social and political culture that understands the free reception can have a future."


Pope Francis:

"Apostles are not only the twelve disciples but all the baptized".



Santa Rosa Catholic Diocese files for bankruptcy citing child sexual abuse cases. The Diocese of Santa Rosa filed for bankruptcy Monday, citing new lawsuits from more than 200 survivors of child sexual abuse by Catholic priests.

We pray for those who have suffered harm from members of the Church; may they find within the Church herself a concrete response to their pain and suffering.
Pope Francis – March 2023
In response to cases of abuse, especially to those committed by members of the Church, it's not enough to ask for forgiveness.
Asking for forgiveness is necessary, but it is not enough. Asking for forgiveness is good for the victims, but they are the ones who have to be "at the center" of everything.
Their pain and their psychological wounds can begin to heal if they find answers —if there are concrete actions to repair the horrors they have suffered and to prevent them from happening again.
The Church cannot try to hide the tragedy of abuse of any kind. Nor when the abuse takes place in families, in clubs, or in other types of institutions.
The Church must serve as a model to help solve the issue and bring it to light in society and in families.
The Church must offer safe spaces for victims to be heard, supported psychologically, and protected.
Let us pray for those who have suffered because of the wrongs done to them from members of the Church; may they find within the Church herself a concrete response to their pain and suffering.
Lakeport Passion Play – May 20th & 21st
The play is presented in its entirety on both days Saturday and Sunday in May in the beautiful foothills of Lake County by Clear Lake. Time: 4:00 p.m.The play lasts about 2 hours. Admission is free, but donations are gratefully accepted. Your tax-deductible donation should be made payable to: Lake County Passion Play, P. O. Box 386, Lakeport, CA 95453. Call: 866-896-5277

"This Week on FORMED" is a weekly video designed to help Catholics learn more about FORMED's content related to each week of the year. Join Taylor and Ben each week as they walk you through amazing content on FORMED! You'll discover all kinds of videos and audio to accompany you during the weekly liturgical calendar, Saint feast days and world events taking place.
The Best Devotional Apps You NEED on Your Phone
It's no secret that spiritual reflections and prayer meditation guides have been around for eons and aren't going anywhere. But, for those searching for a more structured prayer guide and the accountability that comes with it, devotional apps are the way to go.
We've done a test drive of some of the latest (and greatest!) devotional apps on the market today. Check out why these made the cut and consider downloading one or two to jumpstart your spiritual life this advent season.
Natural Family Planning Class Information
Natural Family Planning classes teach a highly effective scientific method involving charting the individual body's own system for the purpose of determing fertile and infertile times. Not only is it highly effective and natural but couples report that the method brings them closer together as it requires the loving cooperation of the couple. Many couples trying to conceive have found it most helpful as well as those wishing to hold off on conception. Natural family planning (NFP) can now be learned: self-paced, live online, or onsite. Cost is $150 and taught either in Spanish or English. You may take a class the traditional way in person with the teaching couples and other student couples, online, in a virtual classroom (some gadgets required.) or self-paced classes offered online. Spaced a week apart you and your spouse or fiance attend three classes at your own pace,one week apart. Please go to the Couple to Couple League website to compare classes, find classes near you or to register https://ccli.org/
The Sacred Heart Rosary group invites you to join them on Tuesdays at 11:30 at Sacred Heart Church in the chapel. We look forward seeing you there.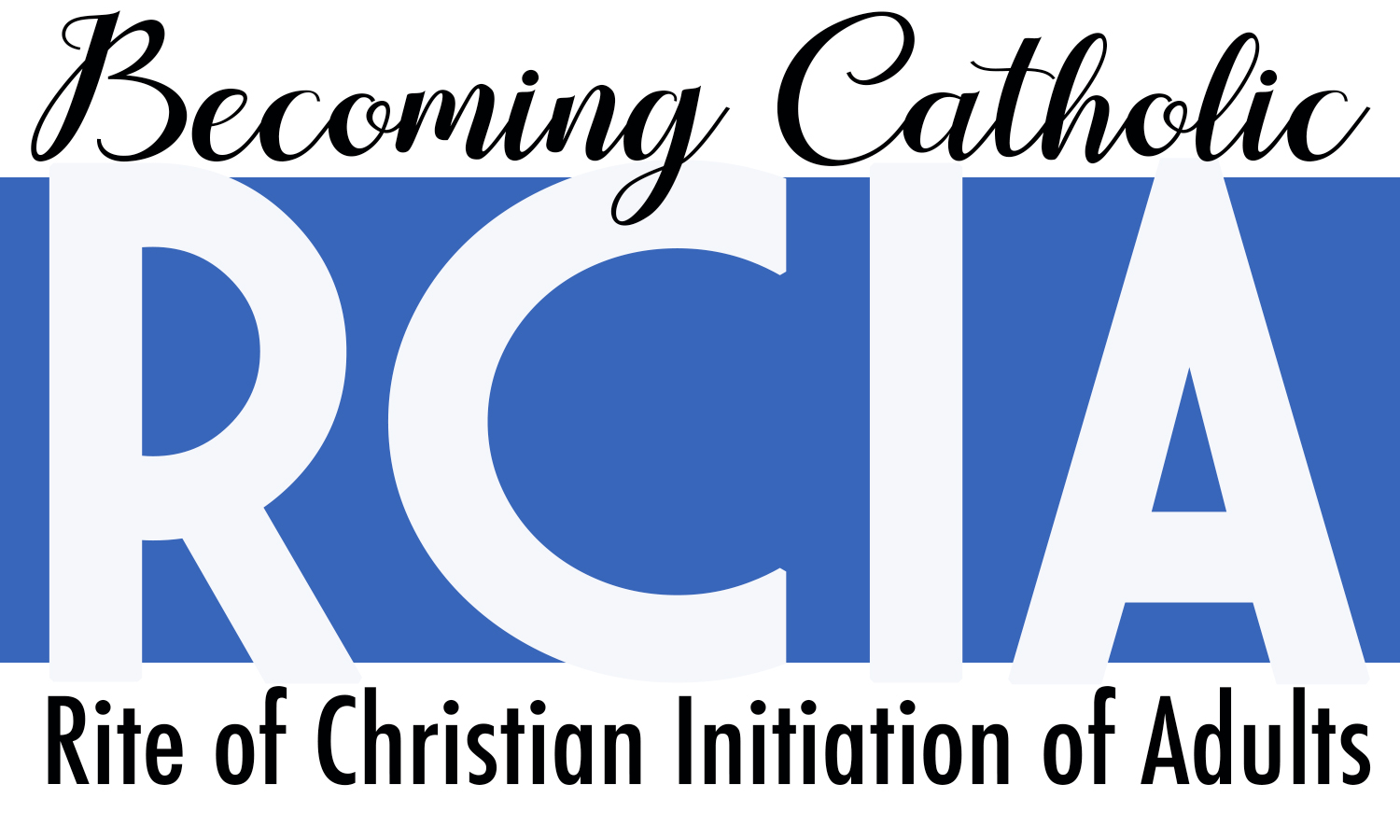 The human heart seems ultimately to manifest itself in the desire to be loved and to love in return. Until then, as St. Augustine said, our hearts are restless until they rest in God who is Love. As Catholic Christians, we are privileged to share God's love through Mass, the sacraments and how we live our lives. Do you know someone thirsting for God? Do you know someone not baptized or baptized in a different Christian tradition thirsting to know what it means to be Catholic? Do you know someone already Catholic but who has not yet received Confirmation or the Eucharist? They may be thirsting, too! The Rite of Christian Initiation of Adults (RCIA) is a place to ask questions and seek understanding. Weekly "no strings" inquiry gatherings are on Tuesdays at 7 p.m. in the back classroom of Sacred Heart Church. We would love for you to invite /accompany anyone you know whose heart is restless for the God who loves them. For more information, please contact Ann Lynch (443-6741) or call the rectory office at 707-443-8429.
If you have a special need of any sort, we have a prayer team who will pray on your behalf. Let us pray with you, and for you. Surround yourself with prayer.
Call our prayer line leader Toni 24/7 at (707) 445-361six
Recently, some parishioners have reported receiving requests for gift cards from Fr. Bernard or Fr. Rowell or Bishop Vasa. This type of thing is always a scam. Priests would not request gift cards from parishioners, let alone indirectly through email.They would ask directly for volunteer work. Always disregard this type of indirect request, especially for money or gift cards from priests as being a scam.
Catholicism might be a thousand years old, but that doesn't mean we can't make use of modern technology to practice our faith.
Catholic apps allow us to seek a deeper connection with God and understand what Catholicism is really about. It provides an easier and more comfortable way to read the bible quotes or brush up on your knowledge of Catholic prayers and teachings. For young Catholics, these apps are also valuable resources to help incorporate our faith into a digital lifestyle.
Statement from Bishop Robert F. Vasa
December 2, 2022
After months of careful and prayerful consideration, and after having consulted the priests of the Diocese as well as the Diocesan Finance Council, and professionals retained by the Diocese, it has become clear to me that it is necessary for the Diocese of Santa Rosa to file for Chapter 11 Bankruptcy protection. This decision was made necessary due to the overwhelming number of sexual abuse lawsuits filed against the Diocese after the statute of limitations was lifted for a three-year 'window'. We now are facing more than 130 claims dating from 1962 when the Diocese was established to the present. A vast majority of the cases date from the 70's and 80's.
Our present plan is for our attorneys to file for Chapter 11 Bankruptcy protection after December 31 and before March 1, 2023. Our Diocese joins a growing list of Dioceses in the United States to make such a filing.
In many ways, this is not a freely chosen decision. It is the inevitable result of an insurmountable number of claims. I am convinced, however, that choosing this path will allow us to achieve two very important goals. First, it will provide a process to carefully evaluate and compensate, as fairly as possible those who have come forward with allegations of sexual abuse. Chapter 11 is a process designed to bring all parties together in one place to resolve difficult claims fairly and finally, with the supervision of the bankruptcy court. A bankruptcy allows the Diocese to deal with all these issues collectively rather than one at a time. At the same time, the process will provide a way for the Diocese to continue the various charitable ministries in which it is engaged.
It is important to remember that the only entity filing for bankruptcy protection is the corporation sole known legally as the Roman Catholic Bishop of the Diocese of Santa Rosa. The parishes and Catholic schools within our Diocese are separate civil corporations or separate ecclesial entities and should not be parties to this filing. There are many matters to be discerned by the bankruptcy court and so absolute certainty about the degree of participation by any other entities such as parishes and schools will be determined in the course of the proceedings.
Since we began discussing this possibility more than a year ago, I have been moved by the understanding, patience and support expressed by the clergy and by the various people in the Church with whom I have previously shared this information. I am deeply grateful.
No Cost Limited Obsterical Ultrasounds
J. Rophe Medical provides no-cost limited obstetrical ultrasounds to patients between 7-16 weeks pregnant in a confidential and professional setting, where each client is treated holistically with the utmost care and respect. Other services they provide include pregnancy testing, access to ultrasounds for women in outlying areas via the Mobile Medical Unit, Jenny Grace, prenatal vitamins, referrals to medical and social services, and past abortion recovery help. All services are free. Open from 10 to 4 Mon–Thurs, Call 707-444-0423 for an appointment.
Loving Help For Post Abortion Survivors
Loving Help For Post Abortion Survivors
Do not continue to live in shame, fear or numbness: Rachel's Vineyard heals hearts broken by abortion.
rachelsvineyard@gmail.com or (707) 967-1101 Rachelsvineyard.org
I