Please take 3 minutes to listen to Father Bernard make some important announcements before the 9 am Mass on Sunday, May 2.
Fr. Bernard's Anniversary of Ordination Reflection
On the 1st of May, I completed twenty-seven years of priestly ordination.
I hold two dates very close to my heart, my birthday and my ordination days. None of us can relive the day of our birth, except by a few stories related to us by our parents, grandparents and others, but anyone can surely have fresh and vivid flash backs of their wedding day or any other memorable day. We love to revisit that day because it brings joy to us.
On the 1st of May, I completed twenty-seven years of priestly ordination. In the year 1994, this day knows bounds for me for I could see the glowing faces of my parents and siblings. Perhaps my ordination was the best thing that ever happened in their lives.
I do not take pride, but rather feel humbled before God to have been chosen to be this unworthy priest. I had chosen as the theme of our ordination: "The Lord says "You did not choose me, but I chose you." I thank the Lord for accepting me, an unworthy person, to be His follower.
Every year I spend this day meditating upon my days as a teenager, hovering in and around the church and priests. During summer vacation my mother would say "Go and stay with the priests." Wow, whenever I visit my village parish I get chills of joy on seeing the big fruit trees by the rectory, which I watered when I was a teenager. Just as the fruit tree requires tender care to grow and flourish so does a person require nurturing of their spiritual being, which I received there. We were around 30 altar servers and I was the first to join the seminary; then others followed. I would pause here and ask you to pray for one of them who is on a ventilator due to covid.
I am grateful to God for blessing me with a devout family. The seed of the priesthood was sown in me by my family members, especially my mom. She always told us that she was involved in the parish ministry right from her days of youth. During my younger days we had an important family tradition. My siblings and I had to wind up all our activities like sports or hanging out with friends by 7pm. At seven, with the sound of the church bell, my mom would lead us in reciting the Angelus followed by the Rosary. This faithful tradition instilled in me the love for prayer that ultimately was translated into my priestly vocation. Family plays a vital role in every priest's life.
The twenty-seven years of my priesthood have been a wonderful and fulfilling journey. After ministering in the education Apostalate, I requested a pastoral ministry in 2015. With great joy of fulfillment I can claim that my heart is in the right place, as I enjoy the pastoral ministry the most now. I feel that the credit goes to every one of you for accepting me with your open hearts and minds, as your pastor. It was wonderful to celebrate my 25th anniversary of priestly ordination two years ago amidst you. You have contributed immensely to my priesthood. I take this opportunity to thank you for your love and prayerful support.
Together we can serve the Lord as His faithful chosen disciples.
May God bless you and your near and dear ones.
– Fr. Bernard
Congratulations To Confirmands
Come, Holy Spirit! We are so happy to announce the Confirmation of some of our parish youth that took place during the month of April: Leslie Herrera, Lupita Martinez-Angon, Brayan Herrera Segundo, Ezequiel Bazan-Cantu, Amilcar Bazan-Cantu, Jorge Mireles-Romero, Angel Martinez Mendoza, Anthony Pena-Pimentel and Elizabeth Valladares. Please keep them in your prayers as they continue to grow in their faith!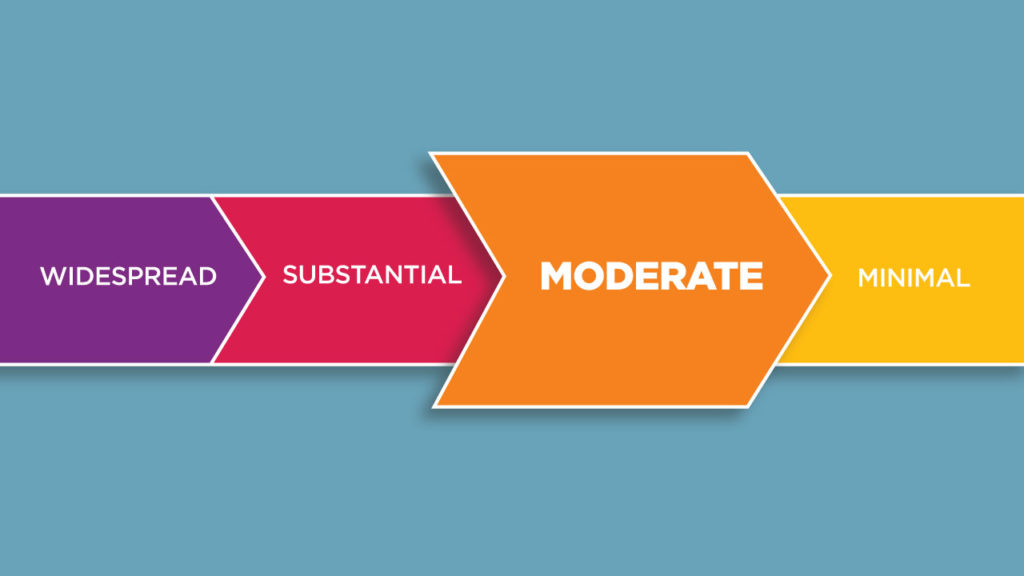 Humboldt County was reassigned today to the "Orange" or Moderate tier under the state's "Blueprint for a Safer Economy." Indoor capacity at Places of Worship increases to 50%.
We will have Sunday Mass in English at 9 am and in Spanish at 12:15. There is a 7 pm Mass on Wednesday in Spanish.

Bishop Vasa's Message about the restoration of the Sunday Obligation
After Communion on Sunday, Father Bernard D'Sa read from Bishop Vasa's letter about the restoration of the Sunday Mass obligation and the end of the dispensation for Mass attendance starting on Pentecost Sunday, May 23, 2021.
Please watch and listen and many clarifying details are given.
Schedule a First communion or Confirmation immediately!

If you have not contacted us to schedule a First Communion or Confirmation interview and date, please contact us IMMEDIATELY. Sacraments start this weekend, so time is running short! Call Deacon Dance and Kim Farrell at 707-442-2233 (message) or use the email link below. We're so thankful to all the families who have prepared their children this year!
Thank you so much! Happy Easter!
Grace and Peace,
Kim Farrell
DRE/SEC
Saint Bernard/Sacred Heart Parishes
707-442-2233
Keep up with the latest Catholic News
Pope abolishes privileges for cardinals: they will not be judged by special tribunal

Pope announces new anti-corruption measures for top Vatican officials. Vatican officials will not be able to accept gifts of over 40 euros, and must disclose any previous or ongoing investigations into their taxes.

Pope Francis inaugurates "prayer marathon" for an end to the pandemic.

Each day in May, a rosary will be prayed and broadcast from a different Marian shrine.
A Loving Farewell To Elsie Berti
Our dear Elsie Berti, who has been a Sacred Heart parishioner for over 50 years, has moved to be with her daughter and family in Arkansas. We pray for her and will miss her. Elsie has been a volunteer at St. Joseph Hospital for 21 years and has been active in the Sacred Heart Women's Club and choir. Wherever needed, she has volunteered: comforting the sick, decorating, serving food or assisting with the liturgy or church mailings. May God and our Blessed Mother watch over you and yours
Easter Liturgy Schedule
Sacred Heart – St. Bernard – St. Joseph Parishes
Sunday
7:30 am – Mass @ St. Joseph
9:00 am – Mass in English @ Sacred Heart
10:30 am – Mass @ St. Bernard
12:15 pm – Mass in Spanish @ Sacred Heart
Monday
12:15 pm – Mass @ St. Bernard
Tuesday
7:30 am – Mass @ St. Joseph
Wednesday
12:15 pm – Mass @ St. Bernard
6:00 pm – Adoration and Confession @ Sacred Heart
7:00 pm – Mass @ Sacred Heart in Spanish
Thursday
7:30 am – Mass @ St. Joseph
5:30 pm – Adoration & Confession @ Saint Bernard
Friday
12:15 pm – Mass @ St. Bernard
Saturday
3:15 pm – Confessions @ St. Joseph
4:00 pm – Mass @ St. Joseph
Sunday
7:30 am – Mass @ St. Joseph
9:00 am – Mass in English @ Sacred Heart
10:30 am – Mass @ St. Bernard
12:15 pm – Mass in Spanish @ Sacred Heart
Recently, some parishioners have reported receiving requests for gift cards from Fr. Bernard or Fr. Eddie or Bishop Vaas. This type of thing is always a scam. Priests would not request gift cards from parishioners, let alone indirectly through email.They would ask directly for volunteer work. Always disregard this type of indirect request, especially for money or gift cards from priests as being a scam.
Want To Receive Holy Communion?
There are many faithful Catholics who participate in the Holy Mass virtually due to the pandemic. Keeping in view the pastoral aspect, the Bishop has granted permission to the Priests of the Diocese to distribute Holy Communion to these faithful Catholics. Therefore, if you participate in the Holy Mass virtually and want to receive Holy Communion thereafter, you may call the priest at 707-800-2699 and schedule a time to come by the parish to receive the Holy Eucharist.
Thank You To Our Altar & Decorating Volunteers
In these challenging times beautiful displays that lift the hearts and minds to God are especially appreciated.They remind us of the indescribable and infinite beauty of God and His ultimate gift to us at Christmas. Thank you for persevering in spite of the challenges and may God bless you for your service.
Many Thanks To COVID Safety Compliance Volunteers
We wish to thank those individuals who volunteered to set up the church for Mass attendance in the past year of COVID-19 concerns. These folks were there to help with compliance, setting up spacing, disinfecting and helping to keep safety materials stocked. May God bless you.
Thank You To Our Grounds Crew
We wish to thank our ever vigilent and dedicated grounds crew: Harold and Nacho for the beautiful displays of roses and other plants that they keep in top form for our viewing pleasure, Bob and Padraic Dailey who focus on the beauty of the Myrtle side of the church property and Tom Simovich who is responsible for the manicured lawns, while volunteering for any odd jobs that need to done. We especially wish to express our gratitude to Bob Somers, currently in semi-retirement, who over the span of many years has volunteered his time and skills to keeping the Sacred Heart grounds neat, and tidy, May you all be blessed. Thanks be to God for your service.
Thank You To Our Music Crews
During this past year of special difficulties and challenges the music crews have persevered valiantly for our Lord. We wish to acknowledge their time and gifts in the service of the Church. Thank you all for continuing to add beauty to the mass that lifts our minds and hearts to God.
CatholicApps.com was created in response to the call to evangelization from Saint John Paul II, and then continued on through Pope Benedict, and of course the call for deeper evangelization from Pope Francis. We aim to review, and share a lot of catholic appsthat can help you deepen your own Catholic faith, or share unique Catholic apps that allow you to share and evangelize your faith with family, friends, and anyone you have a relationship with.