Hiring Bi-lingual Secretary
Sacred Heart Church is looking for a bi-lingual secretary. Jocelyn will be moving to a new position. We are looking to hire soon.
Please call Fr. Bernard D'Sa at 707-800-2699.
St. Bernard Pancake Breakfast on October 2nd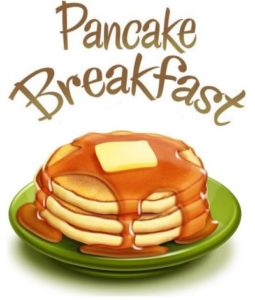 A pancake breakfast prepared by the Knights of Columbus will be held October 2nd in St Bernard Parish Hall. Time: 8:30 am till 12pm. Menu is pancakes, ham, sausage, scrambled eggs and all the usual wonderful trimmings! Cost $8 for adults, $4 for children under 12.The proceeds go to the St. Bernard's Building Maintenance Fund. We need volunteers to help cook and serve. Please call Alan @707-442-6844. God bless you!
First Friday Devotion, Oct. 7
Thank you to everyone for your prayers and support for the First Friday devotion. As the seasons change we will also be changing the hours of the devotion. Starting October 7 Eucharistic Adoration will be held at St Bernard's church starting with the 12:15 Mass. Confession will be available from 4:00 – 4:45 pm followed by Benediction at 4:45. Please consider spending some time with Jesus in the Blessed Sacrament.
First Friday Devotion Oct. 7, 2022 starting with 12:15 Mass at St Bernard's Church. Confessions at 4 and Benediction at 4:45
ICF Scholarship Spaghetti Dinner, Oct. 9
The Italian Catholic Federation Jerry J. Colivas Memorial Scholarship Spaghetti Dinner Fundraiser is on Sunday, October 9th from 4:00 PM to 6:30 PM at St. Bernard's Parish Hall. Price is $10 per person; $5 per child; and $25 per family. Tickets or reservations are available by calling Marian at 707-298-8006 or Joe at 707-445-5799.
Proceeds fund the Colivas Scholarship Fund in addition to providing assistance to St. Bernard & Sacred Heart Parishes.
Our Lady of Fatima Celebration, Oct. 9
The 2022 Our Lady of Fatima Committee wishes to invite all Portuguese families and friends to our celebration. It will be held October 9th starting at the Assumption Church in Ferndale.
At 10:30 am we will start with the Rosary followed by mass at 10:45. Come help us to celebrate the Lady of Fatima. It will be followed by lunch at the Portuguese Hall at 12:15. A fabulous lunch of Sopas and Alcatre will be served. An auction will be held after lunch with a variety of donated items. We hope to see you there, it will help make our celebration a success.
If you need anymore information please call Kelly Victorine at 768-3932.
Join Us for the Public Rosary Crusade – Oct. 15th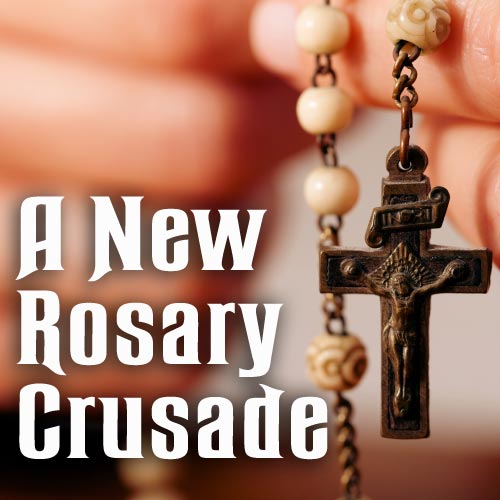 Join Us for the Public Rosary Crusade – Oct. 15th
What:The Holy Rosary
Where: Outside St. Bernard Church, 615 H Street, EKA
When: Saturday, 10/15/2022 at 12 pm
For more information, contact Halina (707) 601-9528 or
Email:ANFRosaryRally@aol.com Web: www.ANF.org or Phone: (866) 584-6012
Pregnancy Care Center Harvest Banquet, October 13
The Pregnancy Care Center of the North Coast will host their annual fund-raising Harvest Banquet on Thursday, October 13th, 2022 at the Fortuna River Lodge. For more information on how you can sponsor a table for eight, or purchase tickets, please call (707) 444-0423.
Thank you and God bless you for your help.
World Youth Day 2023 Invitation
The Santa Rosa Diocese will send a delegation to World Youth Day July 29 – Aug 7, 2023 in Lisbon, Portugal.
Detailed trip costs, itinerary, and rsvp to Stephen Morris: dsryouth@srdiocese.org
Religious Education Conference Invitation
Again this year, our Catholic Schools will work jointly with the Department of Religious Education and offer an event on Friday, September 23, 2022, with a gathering of Educators and Catechists. This event is mainly for our educators and catechists in our diocese. The event will open with Holy Mass. A variety of workshops and keynotes are available throughout the day. Saturday, September 24, 2022: Saturday's event is open to all adults and includes Liturgy, presentations, exhibits, and much more. This event is free. All are invited this day.
We encourage educators to join us on both days. For more information: Carmen Perez Aanenson, Diocese of Santa Rosa, Department of Religious Education, PO Box 1297, Santa Rosa, CA 95402 Ofc: 707-566-3366

"This Week on FORMED" is a weekly video designed to help Catholics learn more about FORMED's content related to each week of the year. Join Taylor and Ben each week as they walk you through amazing content on FORMED! You'll discover all kinds of videos and audio to accompany you during the weekly liturgical calendar, Saint feast days and world events taking place.
CCD Classes Have Begun
10:30 to 11:30 @ Sacred Heart for Spanish-speaking First Communion classes
6:00 pm to 7:00 pm @St. Bernard School for English-speaking First Holy Communion & Confirmation
Contact Maria Romo. 707-443-8429 Tuesday and Thursday 5:30 pm – 7:30 pm @ Sacred Heart Office.
The Coffee Hour After Mass Is Returning!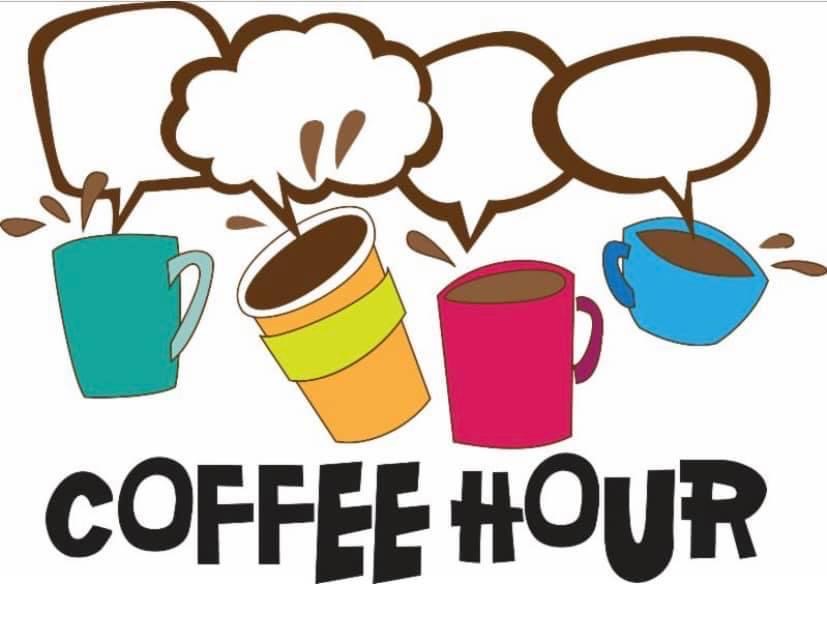 Its time to be able to greet each other over a cup of coffee- and masks are certainly welcomed if you desire– We are looking for volunteers to work 1 time a month on one of 4 teams– Each team would be responsible for making coffee– and providing juice, donuts, cake, cookies and fruit, whatever, for their Sunday of the month. The coffee pot, napkins, cups will be provided– Its quite simple and a wonderful way to get to know your fellow parishioners. Please consider helping out with this important ministry– To sign up or if you have any questions, you may call
Linda (707) 443-8913 or the Parish office (707) 443-8913
St. Vincent Dining Room
Needs Volunteers
Please Help! Now serving indoors, St.Vincent de Paul's Dining Room needs volunteers for food preparation, serving and clean-up. Call (707) 445-9588 and speak with Mary, Steven or Bob about what is best for you. We would also like to thank you for your continued financial support, particularly at Easter. Your generosity makes a difference for so many. May God continue to bless you.
Recently, some parishioners have reported receiving requests for gift cards from Fr. Bernard or Fr. Rowell or Bishop Vasa. This type of thing is always a scam. Priests would not request gift cards from parishioners, let alone indirectly through email.They would ask directly for volunteer work. Always disregard this type of indirect request, especially for money or gift cards from priests as being a scam.
Liturgy Schedule
Sacred Heart – St. Bernard – St. Joseph Parishes
Friday
12:15 pm – Mass @St. Bernard Church

Saturday
3:15 pm – Confession @ St. Joseph Church
4:00 pm – Mass @ St. Joseph Church

Sunday
7:30 am – Mass @ St. Joseph
9:00 am – Mass in English @ Sacred Heart
10:30 am – Mass @ St. Bernard
12:15 pm – Mass in Spanish @ Sacred Heart
Monday
12:15 pm – Mass @ St. Bernard
Tuesday
7:30 am – Mass @ St. Joseph
Wednesday
12:15 pm – Mass @ St. Bernard
6:00 pm – Adoration and Confession @ Sacred Heart
7:00 pm – Spanish language Mass @ Sacred Heart in Spanish
Thursday
7:30 am – Mass @ St. Joseph Church
11:30 am – Rosary group @ Sacred Heart Church
Catholic News
We have created links to the best Catholic news sites so that you can keep current in the latest national and international Catholic news.
---
America: The Jesuit Review
Our flagship magazine is the leading Catholic journal of opinion in the United States. First published in 1909, America magazine is known across the Catholic world for its unique brand of opinion and analysis. From theology and spirituality to politics, international relations, arts and letters, and the economy and social justice, America's coverage spans the globe. We tell the stories that matter most to the church and the world. Our award-winning website is americamagazine.org.

Catholic News Service
Catholic News Service has a rich history of journalistic professionalism and is a leader in the world of Catholic and religious media. With headquarters in Washington, offices in New York and Rome, and correspondents around the world, CNS provides the most comprehensive coverage of the church today.
And in the digital age, CNS is showing a new audience the accuracy that has always been its hallmark with its video journalism and documentary production.

Vatican News
Vatican News is the news portal of the Holy See. Surpassing the concept of being a simple digital platform, Vatican News seeks to respond and, in a certain sense, to anticipate the continual changes taking place in communication, with the objective of "communicating the Gospel of mercy to all people" in various cultures. It communicates and interacts through audio, video, text and images on a multi-lingual, multi-culture, multi-channel, multi-media and multi-device plain.
Keep up with the latest Catholic News
Pope Francis calls for peace between Armenia and Azerbaijan.

He made a call to say that "in these lands, peaceful dialogue and harmony prevail."

Pope Francis: "Religious freedom must not be an abstract concept, but a definitive right".

The final declaration of the interfaith conference recognizes the importance of the document on human fraternity which the Pope signed with the Grand Imam of Al-Azhar in 2019.

Pope Francis criticizes toxic religious to faith leaders: "May the sacred not prop up power".

The Pope spoke to representatives of the world's religions in Kazakhstan. Among them was a delegation from the Russian Orthodox Church.
RITE of Christian Initiation of adults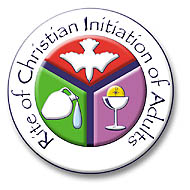 RCIA: An Invitation to Quench Our Deepest Longing
The human heart seems ultimately to manifest itself in the desire to be loved and to love in return. Until then, as St. Augustine said, our hearts are restless until they rest in God who is Love.As Catholic Christians, we are privileged to share God's love through Mass, the sacraments and how we live our lives.
Do you know someone thirsting for God? Do you know someone not baptized or baptized in a different Christian tradition thirsting to know what it means to be Catholic? Do you know someone already Catholic but who has not yet received Confirmation or the Eucharist? They may be thirsting, too!
Rite of Christian Initiation of Adults (RCIA) is a place to ask questions and seek understanding.Weekly "no strings" inquiry gatherings begin on Tuesday, September 13 at 7 p.m. in the back classroom of the church. We would love for you to invite and/or accompany anyone you know whose heart is restless for the God who loves them. For more information, please contact Ann Lynch (443-6741) or call the rectory office (707) 443-8429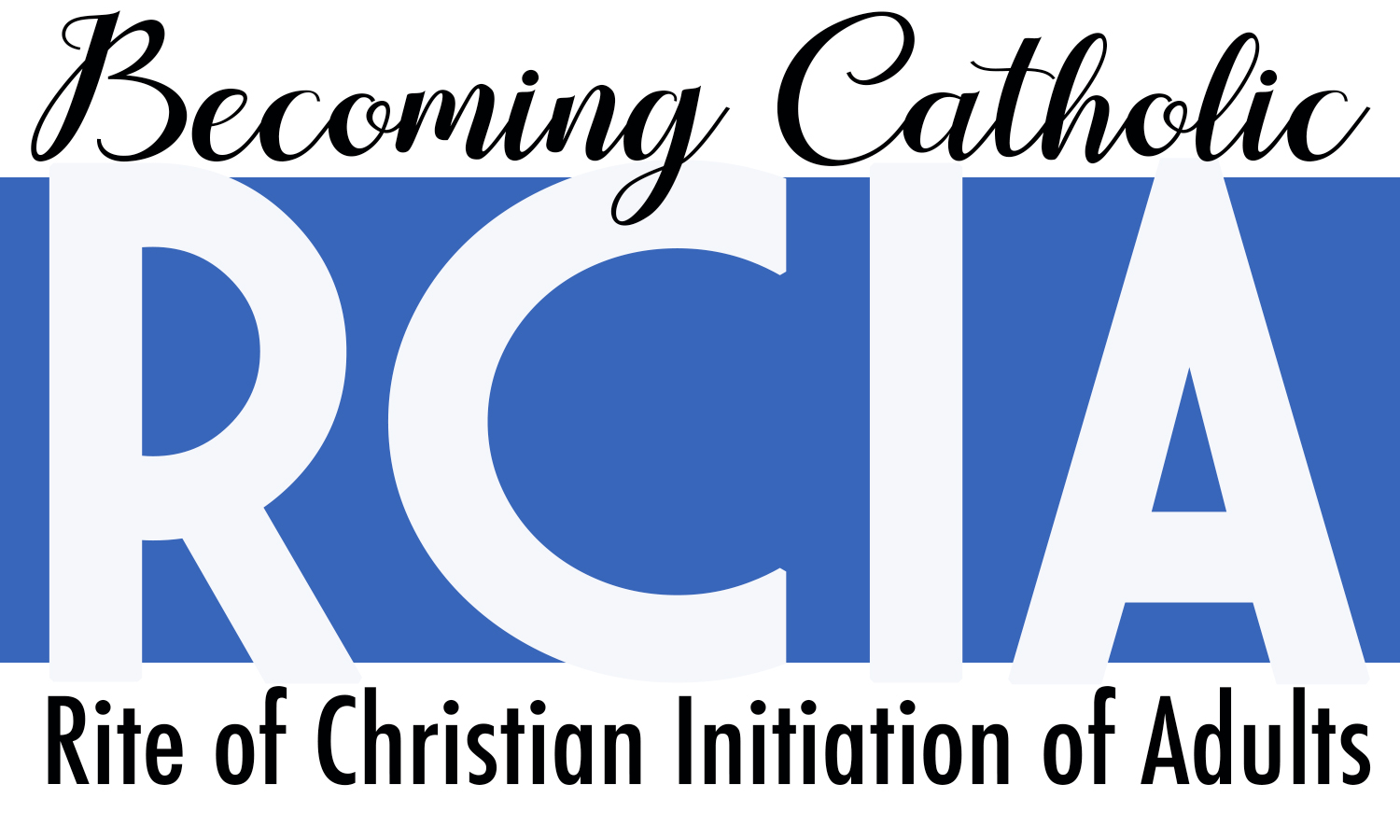 The Pope Video is a global initiative of the Pope's Worldwide Prayer Network (Apostleship of Prayer), a Vatican's Official Institution, that spread the Holy Father's monthly prayer intentions related to the challenges facing humanity and the mission of the Church. Every month we accompany Pope Francis in his prayer requests.
We invite you to join.
Visit www.thepopevideo.org to learn how.
The Sacred Heart Rosary group invites you to join them on Tuesdays at 11:30 at Sacred Heart Church in the chapel. We look forward seeing you there.
If you have a special need of any sort, we have a prayer team who will pray on your behalf. Let us pray with you, and for you. Surround yourself with prayer.
Call our prayer line leader Toni 24/7 at (707) 445-361six
Join Fr. Bernard on a pilgrimage to the Holy land
Join Fr. Bernard D'Sa on a 12 Days Pilgrimage to the Holy Land from February 24th through March 7th, 2023.
Total Cost of $3,895 based on a double occupancy room, and $775 extra for single occupancy.
Price Includes:
Round trip airfare Tickets
Superior Accommodation Breakfast and Dinner
Transportation in a Modern Coach for all the Tour days
Excellent English speaking Tour Guide
Entrance fees to all sights and portage at Hotels
Price does not include:
Tips
Lunch on the road
Beverages & drinks
Any services not mentioned in the program
Travel Insurance
Transportation to and from SF Airport
Catholicism might be a thousand years old, but that doesn't mean we can't make use of modern technology to practice our faith.
Catholic apps allow us to seek a deeper connection with God and understand what Catholicism is really about. It provides an easier and more comfortable way to read the bible quotes or brush up on your knowledge of Catholic prayers and teachings. For young Catholics, these apps are also valuable resources to help incorporate our faith into a digital lifestyle.
No Cost Limited Obsterical Ultrasounds
J. Rophe Medical provides no-cost limited obstetrical ultrasounds to patients between 7-16 weeks pregnant in a confidential and professional setting, where each client is treated holistically with the utmost care and respect. Other services they provide include pregnancy testing, access to ultrasounds for women in outlying areas via the Mobile Medical Unit, Jenny Grace, prenatal vitamins, referrals to medical and social services, and past abortion recovery help. All services are free. Open from 10 to 4 Mon–Thurs, Call 707-444-0423 for an appointment.
Loving Help For Post Abortion Survivors
Loving Help For Post Abortion Survivors
Do not continue to live in shame, fear or numbness: Rachel's Vineyard heals hearts broken by abortion.
rachelsvineyard@gmail.com or (707) 967-1101 Rachelsvineyard.org