Sacred Heart Parish
Striving to be a grateful parish following Christ by loving God, and loving our neighbors as ourselves through our words, deeds, and thoughts.
Click on the links below to go to the desired page.
Office Closed on Monday, May 29
The Sacred Heart Office will be closed on Monday, May 29th for Memorial day (Observed).
Catholic Kids Media
Catholic Kids Media is an effort to evangelize the culture, providing quality Catholic programming for kids that does not water down Catholicism. We develop resources for parents and teachers to instruct children in the Faith and practices of prayer.
Daily Rosary at 6 pm During the Month of May
Sacred Heart Church would like to invite the community to pray the Holy Rosary of the Blessed Virgin Mary. We will meet every day during the month of May at 6 pm at Sacred Heart Church.
This is a Bilingual event.
Join Us For Sunday Soccer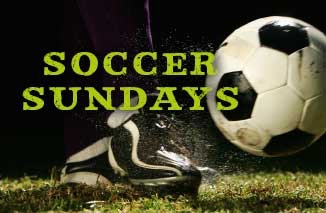 Come to our new soccer afternoons!
Starting Sunday June 4th we will be meeting in the field behind the Sacred Shed to play soccer, hang out, and have fun!!! All ages are welcomed! Sundays from 1:30 until 4:00 pm.
Come to play, Come to cheer!!
Simple Daily Ways To Practice Your Faith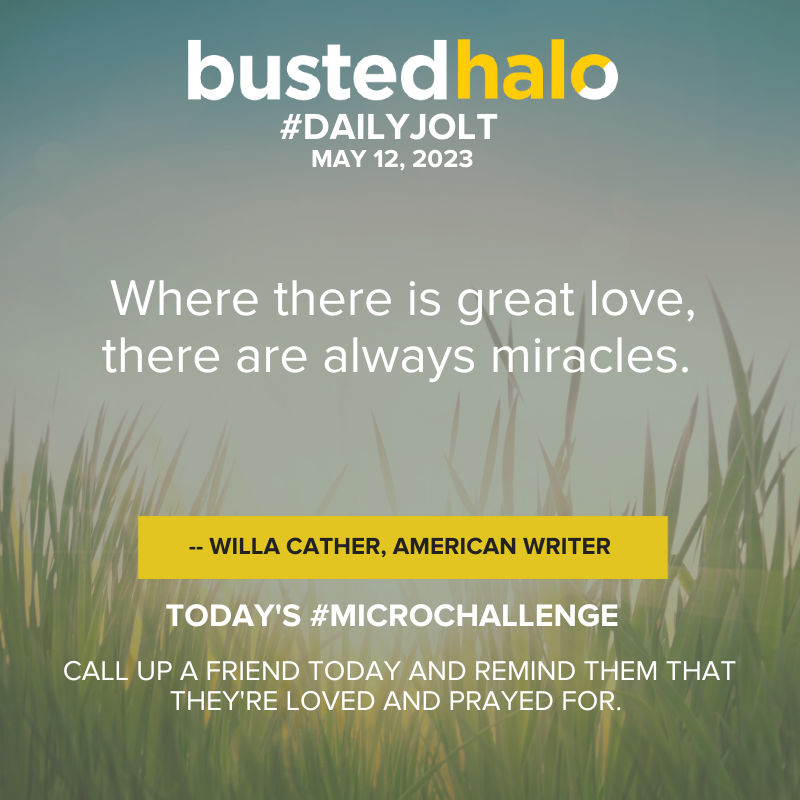 A simple way to start your day.
We have begun reposting "The Daily Jolt" by Busted Halo on our Facebook page. It features an inspirational quote followed by a Microchallenge, which is a simple suggestion of how to practice and live out this idea in your life today. Often we feel that the task of trying to live out our faith can be overwhelming. The Daily Jolt offers one, easy, simple way to do so.
Check it out on our Facebook page: https://www.facebook.com/sacredhearteureka
Holy Ghost Celebration May 27 & 28
The Portuguese Community of the Eel River Valley will be celebrating their 99th Annual Holy Ghost Celebration May 27th & 28th in Ferndale.
Saturday evening the Rosary will begin at 5:30p.m. followed by the Beans & Linguica Dinner at 6:00p.m. The Dance will be held at the Ferndale City Hall from 7-10p.m.
On Sunday May 28th ,the parade will proceed down Main Street beginning at 10 a.m. The parade will return to the hall after Mass. A traditional Sopa & Alcatra lunch and dinner will be served at 12p.m. & 6p.m.
For more info: Pres.Stowe (707)497-9500 lexistowe14@gmail.com.
Sacred Liturgy Conference May 28-31
As part of the 2023 Eucharistic Revival undertaken by the USCCB, Bishop Robert F. Vasa of the Diocese of Santa Rosa has invited the 11th annual Sacred Liturgy Conference to be held in Northern California. The conference will begin on Pentecost Sunday and the theme will be "The Mother of God in the Eucharist". It will take place May 28-31, 2023 in Ferndale, CA with the Gregorian liturgies celebrated at the Church of the Assumption and the lectures at the Tish Non Village Center next to the Bear River Resort. We look forward to seeing you in 2023!
Through a deeper understanding of the Eucharist as the source and summit of our faith and life in Christ, we find our mission, vocation and the true meaning of life."
Distinguished speakers will include: Bishop Robert F. Vasa, Fr. Joseph Fessio, SJ, Msgr. Arthur B. Calkins, Hegumen Damian Higgins, Fr. Luke Buckles, OP, Sr. Mary Vianney, MSSR, Fr. Stephen Boyle O. Praem, Dr. Lynne Bissonnette-Pitre, Fr. Theodore Lange, Fr. Joseph Levine, Fr. Joshua Clifton, and Fr. Stephen Kenyon.The registration fee is $325 (Layperson) or $275 (Priest/Seminarian/Religious/ Deacon) and includes 15 conference sessions, reserved seating at the liturgies, an opening reception, three catered lunches, coffee breaks and a concluding banquet dinner.
* An optional chant workshop is also available on Saturday, May 27. TO REGISTER ONLINE AND FOR MORE INFO: https://sacredliturgy.org
Volunteers are needed for the Religious Education Program. There are many ways you can help both in the classroom and behind the scenes, supporting the teachers. We need parents to get involved to make this a successful program. For more information call Maria 707-443-8429
Empty Bowls – SVDP Fundraiser on June 1
Enjoy soup tasting provided by local restaurants. Bread and salad will also be provided.
Hand made bowls will be hand crafted by the ceramic community.
A ceramic community potter sale will be held concurrently
All proceeds benefit the St. Vincent de Paul free dining facility and the Jefferson Community Project.
The Empty Bowls fundraiser will be held on June 1 from 5:30 – 8:30 at the Jefferson Community Project located at 1000 B Street in Eureka.
$25 singles, $40 couples and $45 for families.
Filipino Festival 2023 on June 3
A fundraiser for Sacred Heart Church
Experience Filipino culture, cuisine, dances, and musical performances
50/50 Raffle drawing
Saturday, June 3, 2023
4:00 – 8:00 pm
Sacred Heart Parish Hall
Tickets are $30
To purchase tickets contact Myrna at 707-442-7138 or Juliet at 707-444-3827
Holy Trinity 150th Anniversary Celebration Mass – June 3
Holy Trinity Church in Trinidad is having a 150th Anniversary Celebration Mass on Saturday, June 3rd at 4pm followed by a reception at the Trinidad Museum.
Liturgy Schedule
Sacred Heart – St. Bernard – St. Joseph Parishes
Friday
12:15 pm – @ St. Bernard Church
6:00 pm – Bilingual Rosary @ Sacred Heart
Saturday
3:15 pm – Confessions @ St. Joseph Church
4:00 pm – Mass @ St. Joseph Church
6:00 pm – Bilingual Rosary @ Sacred Heart
Sunday
7:30 am – Mass @ St. Joseph
9:00 am – Mass in English @ Sacred Heart
10:30 am – Mass @ St. Bernard
12:15 pm – Mass in Spanish @ Sacred Heart
6:00 pm – Bilingual Rosary @ Sacred Heart
Monday
12:15 pm – Mass @ St. Bernard
6:00 pm – Bilingual Rosary @ Sacred Heart
Tuesday
7:30 am – Mass @ St. Joseph
11:30 am – Rosary group @ Sacred Heart chapel
6:00 pm – Bilingual Rosary @ Sacred Heart
Wednesday
12:15 pm – Mass @ St. Bernard
1:00 pm – Adoration & Confession @ St. Bernard Church
6:00 pm – Bilingual Rosary @ Sacred Heart
6:00 pm – Adoration & Confession @ Sacred Heart in Spanish
7:00 pm – Spanish language Mass @ Sacred Heart in Spanish
Thursday
7:30 am – Mass @ St. Joseph
11:30 am – Mass @ St. Joseph Hospital Chapel
First Friday
12:15 pm – Mass @ St. Bernard Church
1:00- 4:00 pm – Eucharistic Adoration @ St. Bernard Church
4:00 – 4:45 pm – Confession @ St. Bernard Church
5:00 pm – Benediction @ St. Bernard Church
Catholic News
We have created links to the best Catholic news sites so that you can keep current in the latest national and international Catholic news.
---
America: The Jesuit Review
Our flagship magazine is the leading Catholic journal of opinion in the United States. First published in 1909, America magazine is known across the Catholic world for its unique brand of opinion and analysis. From theology and spirituality to politics, international relations, arts and letters, and the economy and social justice, America's coverage spans the globe. We tell the stories that matter most to the church and the world. Our award-winning website is americamagazine.org.

Catholic News Service
Catholic News Service has a rich history of journalistic professionalism and is a leader in the world of Catholic and religious media. With headquarters in Washington, offices in New York and Rome, and correspondents around the world, CNS provides the most comprehensive coverage of the church today.
And in the digital age, CNS is showing a new audience the accuracy that has always been its hallmark with its video journalism and documentary production.

Vatican News
Vatican News is the news portal of the Holy See. Surpassing the concept of being a simple digital platform, Vatican News seeks to respond and, in a certain sense, to anticipate the continual changes taking place in communication, with the objective of "communicating the Gospel of mercy to all people" in various cultures. It communicates and interacts through audio, video, text and images on a multi-lingual, multi-culture, multi-channel, multi-media and multi-device plain.
Keep up with the latest Catholic News
Pope Francis speaks on limiting Latin Mass and facing abuse with Jesuits in Hungary.

In an interview, the Pope explained that some people in the Argentinean government wanted to "cut off his head."

Shot fired overnight at the Vatican when car burst through Sant'Anna entrance.

The driver was a man in his 40s and showed signs of mental instability. He spent the night in a Vatican jail cell.

Laywomen and men can now be involved in governing

#Vatican City State.

The new Fundamental Law is the third in Vatican history.
Let us pray that ecclesial movements and groups may daily rediscover their evangelizing mission, and that they place their own charisms at the service of the world's needs.
Pope Francis – May 2023
Ecclesial movements are a gift, they are a treasure in the Church! That's what you are!
These movements renew the Church with their capacity for dialogue at the service of her evangelizing mission.
Each day, they rediscover in their charism new ways of showing the attractiveness and the newness of the Gospel.
How do they do this? Speaking different languages, they seem different, but it is their creativity that creates these differences. But always understanding themselves and making themselves understood.
And working at the service of the Bishops and parishes to avoid any temptation to close in on themselves, which can be the danger, right?
Always be on the move, responding to the impulse of the Holy Spirit to the challenges, to the changes in today's world.
Remain in harmony with the Church, since harmony is a gift of the Holy Spirit.
Let us pray that ecclesial movements and groups may daily rediscover their mission, an evangelizing mission, and that they place their own charisms at the service of the world's needs. Service…
Avoid These Online Scams Directed At Catholics
With the prevalence of easy-to-access technology and the vast variety of ways people communicate these days, the pervasiveness of people who make it their mission to scam people out of money using digital trickery is only increasing. We collected some of the most common scams that are directed specifically toward Catholics as well as how to identify and avoid them in order to protect yourself from online criminals.
The Sacred Heart Rosary group invites you to join them on Tuesdays at 11:30 at Sacred Heart Church in the chapel. We look forward seeing you there.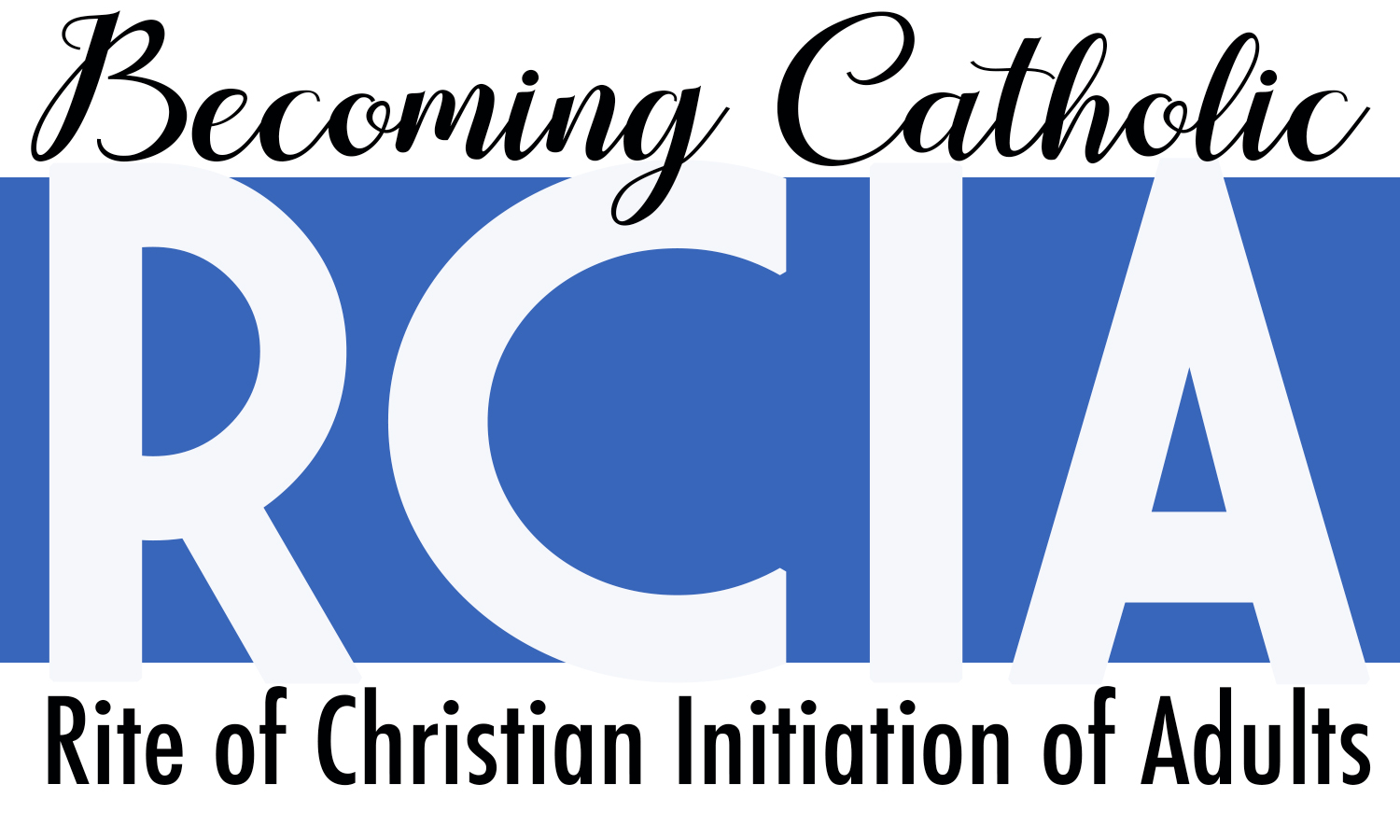 The human heart seems ultimately to manifest itself in the desire to be loved and to love in return. Until then, as St. Augustine said, our hearts are restless until they rest in God who is Love. As Catholic Christians, we are privileged to share God's love through Mass, the sacraments and how we live our lives. Do you know someone thirsting for God? Do you know someone not baptized or baptized in a different Christian tradition thirsting to know what it means to be Catholic? Do you know someone already Catholic but who has not yet received Confirmation or the Eucharist? They may be thirsting, too! The Rite of Christian Initiation of Adults (RCIA) is a place to ask questions and seek understanding. Weekly "no strings" inquiry gatherings are on Tuesdays at 7 p.m. in the back classroom of Sacred Heart Church. We would love for you to invite /accompany anyone you know whose heart is restless for the God who loves them. For more information, please contact Ann Lynch (443-6741) or call the rectory office at 707-443-8429.
If you have a special need of any sort, we have a prayer team who will pray on your behalf. Let us pray with you, and for you. Surround yourself with prayer.
Call our prayer line leader Toni 24/7 at (707) 445-361six
CatholicApps.com was created in response to the call to evangelization from Saint John Paul II, and then continued on through Pope Benedict, and of course the call for deeper evangelization from Pope Francis. We aim to review, and share a lot of catholic appsthat can help you deepen your own Catholic faith, or share unique Catholic apps that allow you to share and evangelize your faith with family, friends, and anyone you have a relationship with.