Sacred Heart Parish
Striving to be a grateful parish following Christ by loving God, and loving our neighbors as ourselves through our words, deeds, and thoughts.
Click on the links below to go to the desired page.
First Friday Devotion is scheduled for Friday February 4, 2023 at Saint Bernard's Church. Mass at 12:15 followed by Eucharistic Adoration. Confession will be available from 4-4:45. Benediction at 5:00pm.
The Devotion will be held each first Friday at St. Bernard's Church throughout 2023.
The Eureka Catholic Church Calendars are Here!
The long awaited Eureka Catholic Church calendars are here and in the churches. Enjoy! Thanks again to the Knights of Columbus for sponsoring the beautiful calendars for St. Bernard, St. Joseph and Sacred Heart Churches. Well done, Catholic gentlemen.
St. Bernard Pancake Breakfast Sunday, Feb. 5th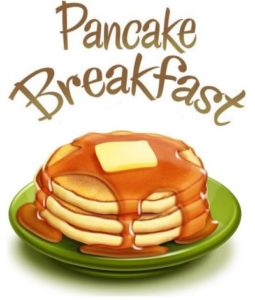 Prepared by the Knights of Columbus will be held Feb. 5th in St Bernard Parish Hall. Time is 8:30 am till 12. Menu is pancakes, ham, sausage, scrambled eggs and all the usual wonderful trimmings! Cost $8 for adults, $4 for children under 12. The proceeds go to the St. Bernard's Building Maintenance Fund.
ICF Super Bowl of Peanut Butter and Jelly!
To increase the amount of food reserves this winter for Betty Chinn's ministry to the homeless the Italian Catholic Federation Branches in Humboldt County will be coordinating a peanut butter and jelly donation drive at St Bernard, St Mary, St Joseph, and Assumption Parishes. Donation boxes will be in the vestibule of the church for your donations from now until February 14th (Super Bowl Sunday). Please leave your donations in the boxes.
At the end of the donation drive the ICF will award the parish with the most peanut butter and jelly donations as the Champions of the Super Bowl of Peanut Butter and Jelly!
Baby Bottle Boomerang Invitation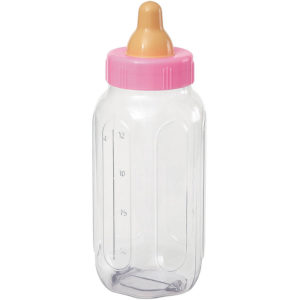 Baby bottles for donations to the Pregnancy Care Center and J Rolpe are in the churches. Please take one home and support your catholic pro-life values by collecting monetary donations for the pro-life centers. This is a great Lenten project for the family: placing money usually spent on luxuries like candy, beer etc in the bottle for the help of Moms and babies. A good outreach is to ask others to contribute their spare change to assist pregnant women and their babies. Bottles may be brought to the office. God bless you for your assistance.
Liturgy Schedule
Sacred Heart – St. Bernard – St. Joseph Parishes
Friday
12:15 pm – Mass @St. Bernard Church followed by Eucharistic Adoration until 5:00 pm

Saturday
4:00 pm – Mass @ St. Joseph
Sunday
7:30 am – Mass @ St. Joseph
9:00 am – Mass in English @ Sacred Heart
10:30 am – Mass @ St. Bernard
12:15 pm – Mass in Spanish @ Sacred Heart
Monday
12:15 pm – Mass @ St. Bernard
Tuesday
7:30 am – Mass @ St. Joseph
Wednesday
12:15 pm – Mass @ St. Bernard
1:00 pm – Adoration & Confession @ St. Bernard Church
6:00 pm – Adoration and Confession @ Sacred Heart
7:00 pm – Spanish language Mass @ Sacred Heart in Spanish
Thursday
7:30 am – Mass @ St. Joseph Church
11:30 am – Rosary group @ Sacred Heart chapel
Catholic News
We have created links to the best Catholic news sites so that you can keep current in the latest national and international Catholic news.
---
America: The Jesuit Review
Our flagship magazine is the leading Catholic journal of opinion in the United States. First published in 1909, America magazine is known across the Catholic world for its unique brand of opinion and analysis. From theology and spirituality to politics, international relations, arts and letters, and the economy and social justice, America's coverage spans the globe. We tell the stories that matter most to the church and the world. Our award-winning website is americamagazine.org.

Catholic News Service
Catholic News Service has a rich history of journalistic professionalism and is a leader in the world of Catholic and religious media. With headquarters in Washington, offices in New York and Rome, and correspondents around the world, CNS provides the most comprehensive coverage of the church today.
And in the digital age, CNS is showing a new audience the accuracy that has always been its hallmark with its video journalism and documentary production.

Vatican News
Vatican News is the news portal of the Holy See. Surpassing the concept of being a simple digital platform, Vatican News seeks to respond and, in a certain sense, to anticipate the continual changes taking place in communication, with the objective of "communicating the Gospel of mercy to all people" in various cultures. It communicates and interacts through audio, video, text and images on a multi-lingual, multi-culture, multi-channel, multi-media and multi-device plain.
Keep up with the latest Catholic News
In an exclusive interview with The Associated Press, Pope Francis has criticized laws that criminalize homosexuality as "unjust," and said God loves all his children, just as they are.

Pope Francis: "Christian witness cannot be separated from joy and freedom".

The Pope called attention to the closing of the Week of Prayer for Christian Unity.

Pope Francis warns priests to avoid long, boring homilies: "They are a disaster".

The Pope said this during a meeting with participants in a course on liturgy.
We pray that educators may be credible witnesses, teaching fraternity rather than confrontation and helping the youngest and most vulnerable above all.
Pope Francis – January 2023
I would like to propose that educators add new content to their teaching: fraternity.
Education is an act of love that illuminates the path for us to recover a sense of fraternity, so we will not ignore those who are most vulnerable.
Educators are witnesses who not only impart their mental knowledge, but also their convictions, their commitment to life.
They know how to handle the three languages well: that of the head, that of the heart, and that of the hands, all in harmony. And hence the joy in communicating.
And they will be heeded much more attentively and will become community builders.
Why? Because they're sowing this testimony.
Let us pray that educators may be credible witnesses, teaching fraternity rather than confrontation and helping especially the youngest and most vulnerable above all.
The Pope Video is a global initiative of the Pope's Worldwide Prayer Network (Apostleship of Prayer), a Vatican's Official Institution, that spread the Holy Father's monthly prayer intentions related to the challenges facing humanity and the mission of the Church. Every month we accompany Pope Francis in his prayer requests. We invite you to join. Visit www.thepopevideo.org to learn how.
The Best Devotional Apps You NEED on Your Phone
It's no secret that spiritual reflections and prayer meditation guides have been around for eons and aren't going anywhere. But, for those searching for a more structured prayer guide and the accountability that comes with it, devotional apps are the way to go.
We've done a test drive of some of the latest (and greatest!) devotional apps on the market today. Check out why these made the cut and consider downloading one or two to jumpstart your spiritual life this advent season.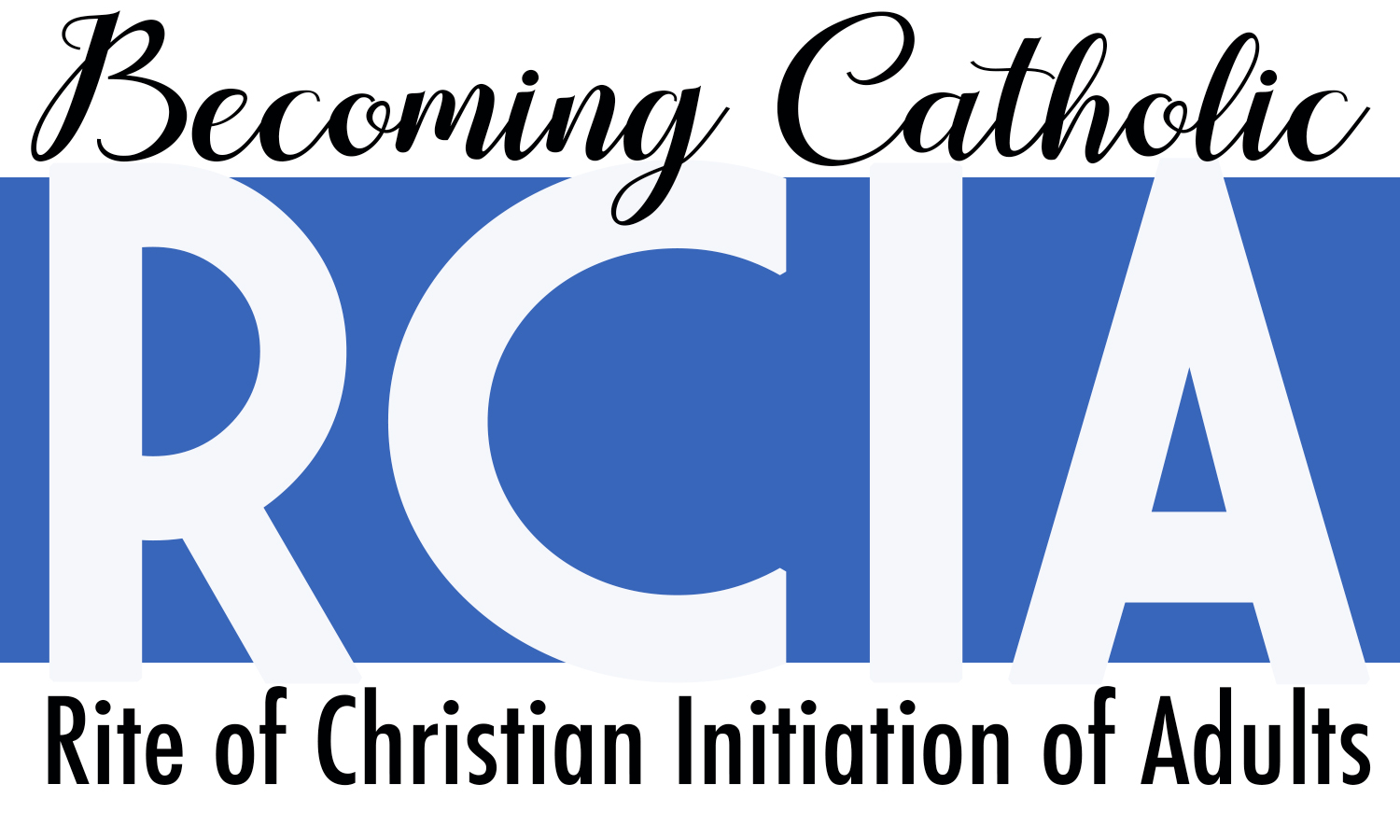 The human heart seems ultimately to manifest itself in the desire to be loved and to love in return. Until then, as St. Augustine said, our hearts are restless until they rest in God who is Love. As Catholic Christians, we are privileged to share God's love through Mass, the sacraments and how we live our lives. Do you know someone thirsting for God? Do you know someone not baptized or baptized in a different Christian tradition thirsting to know what it means to be Catholic? Do you know someone already Catholic but who has not yet received Confirmation or the Eucharist? They may be thirsting, too! The Rite of Christian Initiation of Adults (RCIA) is a place to ask questions and seek understanding. Weekly "no strings" inquiry gatherings are on Tuesdays at 7 p.m. in the back classroom of Sacred Heart Church. We would love for you to invite /accompany anyone you know whose heart is restless for the God who loves them. For more information, please contact Ann Lynch (443-6741) or call the rectory office at 707-443-8429.
The Sacred Heart Rosary group invites you to join them on Tuesdays at 11:30 at Sacred Heart Church in the chapel. We look forward seeing you there.
If you have a special need of any sort, we have a prayer team who will pray on your behalf. Let us pray with you, and for you. Surround yourself with prayer.
Call our prayer line leader Toni 24/7 at (707) 445-361six