Sacred Heart Parish
Striving to be a grateful parish following Christ by loving God, and loving our neighbors as ourselves through our words, deeds, and thoughts.
Click on the links below to go to the desired page.
The 25th Sunday in Ordinary Time – 9 am Mass @ Sacred Heart
Catholic Kids Homilies
Catholic Kids Media is an effort to evangelize the culture, providing quality Catholic programming for kids that does not water down Catholicism. We develop resources for parents and teachers to instruct children in the Faith and practices of prayer. These videos tackle tough questions such as "What is the Eucharist?" and "What is the Trinity?" in order to help kids understand and love the strange and wonderful thing that is Catholicism, so that they might live Christ-centered lives.
Keep up with the latest Catholic News
On the way back from his papal trip to Hungary and Slovakia, Pope Francis responded to a question about denying communion to politicians who are pro-choice. In this episode of Behind the Story, America editor Sam Sawyer, S.J., joins Colleen Dulle, host of "Inside the Vatican," to unpack Francis' comments and what effect they might have on the U.S. bishops' ongoing debate on this subject.

Pope Francis said on Wednesday he was puzzled why so many people, including some cardinals in Roman Catholic Church hierarchy, have refused to get inoculated against COVID-19.

During his general audience Sept. 1, Pope Francis said to beware of those who propose holiness comes through rigid religious practices.
Catholic News
We have created links to the best Catholic news sites so that you can keep current in the latest national and international Catholic news.
---
MISSION COOPERATIVE PROGRAM
A special second collection at all Masses next weekend

Every year our Diocese participates in the Mission Cooperative program which allows us to unite with the Mission Church around the world by providing mission awareness throughout our parishes. Your past generous participation, is a reflection of that ongoing awareness and concern.
Due to the COVID restrictions, we are not supporting the travel required for these missionaries to visit the diocese in 2021, however, the desperate need for the support of our prayers and our financial contributions is greater than ever before.
To this end, we will be taking a special second collection during all masses next weekend, with all proceeds to be sent to the missionary partners that the Diocese of Santa Rosa has historically supported.
Around the world, those who are suffering, need to experience the solidarity of other Christians with our Universal Church in facing the pandemic and the other daily harsh realities that our brothers and sisters constantly face. As life hopefully returns to more of a normal state, we will continue to pray for one another and assist one another. Thank you for your prayers and financial support.
Thank You Rosemary Murphy and Jeanne Nicolds
You have both answered the call for bulletin-folding again and again. Jeanne Nicolds has recently retired from bulletin chores after many years of dedicated work.. Thanks again dear Jeanne! If anyone would like to help please call the office @ 707-443-8429.
Of Cobwebs and Tree Limbs
We wish to acknowledge the often heroic dedication to our church shown by Tom Simovich who answered the call to do some arachnid worrying. Also, the front trees look so fine!
Thank You Nacho and Harold
Thank you for the absolutely stunning roses, plant maintenance and grounds work. The tree trimming is so appreciated and keeps the trees healthy as well as those who walk underneath!
Diocese of Santa Rosa Religious Ed. Conference

The Diocese of Santa Rosa is pleased to present its annual Religious Education Congress:"Praying Always" on Saturday, September 25, 2021, 9am to 4pm at Cardinal Newman School, 50 Ursaline Rd., Santa Rosa. There will be Holy Mass at 9am, a keynote address followed by a session at 11:30 am, lunch and exhibits (showcasing books and gifts) and Session 2 at 1:30pm followed by a Plenary session at 2:45-3:45pm, with closing prayer and raffle at 4pm.
There is a one-time offer of free registration due to Covid 19. To register or for more information about speakers and program please visit www.santarosacatholic.org or contact dre@srdiocese.org (707)566-3366. Classrooms are air-conditioned. Coffee,doughnuts and bottled water will be available. Early bird registration by Sept. 5th guarantees you a seat. Come take advantage of this free event.
I wanted to let you know the little information we have regarding Religious Education this year so far.
The current plan is for in-person instruction, but we are still waiting a while to announce that as the regulations seem to still change often at this time. Click on the link below to download registration forms and we hope to start classes in early October.
If you are still willing to volunteer for the CCD program, please let me know! Also, what capacity would you like to serve in? Teacher, teacher's aide, etc.? Thank you for your involvement in this ministry, whether past or present. I hope to see you all again soon! Grace and Peace, Kim Farrell DRE/SEC/MC
Saint Bernard/Sacred Heart Parishes 442-2233
In A Message To Americans, Pope Francis Says Getting Vaccinated Is 'An Act Of Love'
Pope Francis is adding his voice to a campaign to overcome vaccine skepticism, issuing a public service announcement insisting that vaccines are safe, effective and an "act of love."
The video message released Wednesday is aimed at a global audience but directed particularly at the Americas. It features six cardinals and archbishops from North, Central and South America as well as the Argentine-born pope. It was produced by the Vatican and the Ad Council, which has produced a series of pro-vaccine ads in a bid to get more people vaccinated.
In his comments, Francis said: "Being vaccinated with vaccines authorized by the competent authorities is an act of love. And contributing to ensure the majority of people are vaccinated is an act of love."
He added: "Vaccination is a simple but profound way of promoting the common good and caring for each other, especially the most vulnerable."
Francis had emphasized at the start of the pandemic the need to ensure equal access to the vaccine, especially for the poor. But faced with increasing skepticism about vaccines especially among religious conservatives, the Vatican has vowed an all-out effort to overcome hesitancy and encourage widespread vaccination.
The Vatican has declared that it is morally acceptable for Catholics to receive COVID-19 vaccines, including those based on research that used cells derived from aborted fetuses.
RITE of Christian Initiation of adults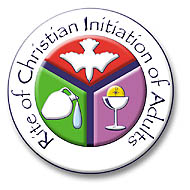 RCIA: An Invitation to Quench Our Deepest Longing
The human heart seems ultimately to manifest itself in the desire to be loved and to love in return. Until then, as St. Augustine said, our hearts are restless until they rest in God who is Love. As Catholic Christians, we are privileged to share God's love through Mass, the sacraments and how we live our life.
Do you know someone thirsting for God? Do you know someone not baptized or baptized in a different Christian tradition thirsting to know what it means to be Catholic? Do you know someone already Catholic but who has not yet received Confirmation or the Eucharist? They may be thirsting, too!
The Rite of Christian Initiation of Adults (RCIA) is a place to ask questions and seek understanding about our Catholic faith. We would love for you to invite anyone you know who thirsts for the God who loves them. For more information, please contact Ann Lynch or call the parish office.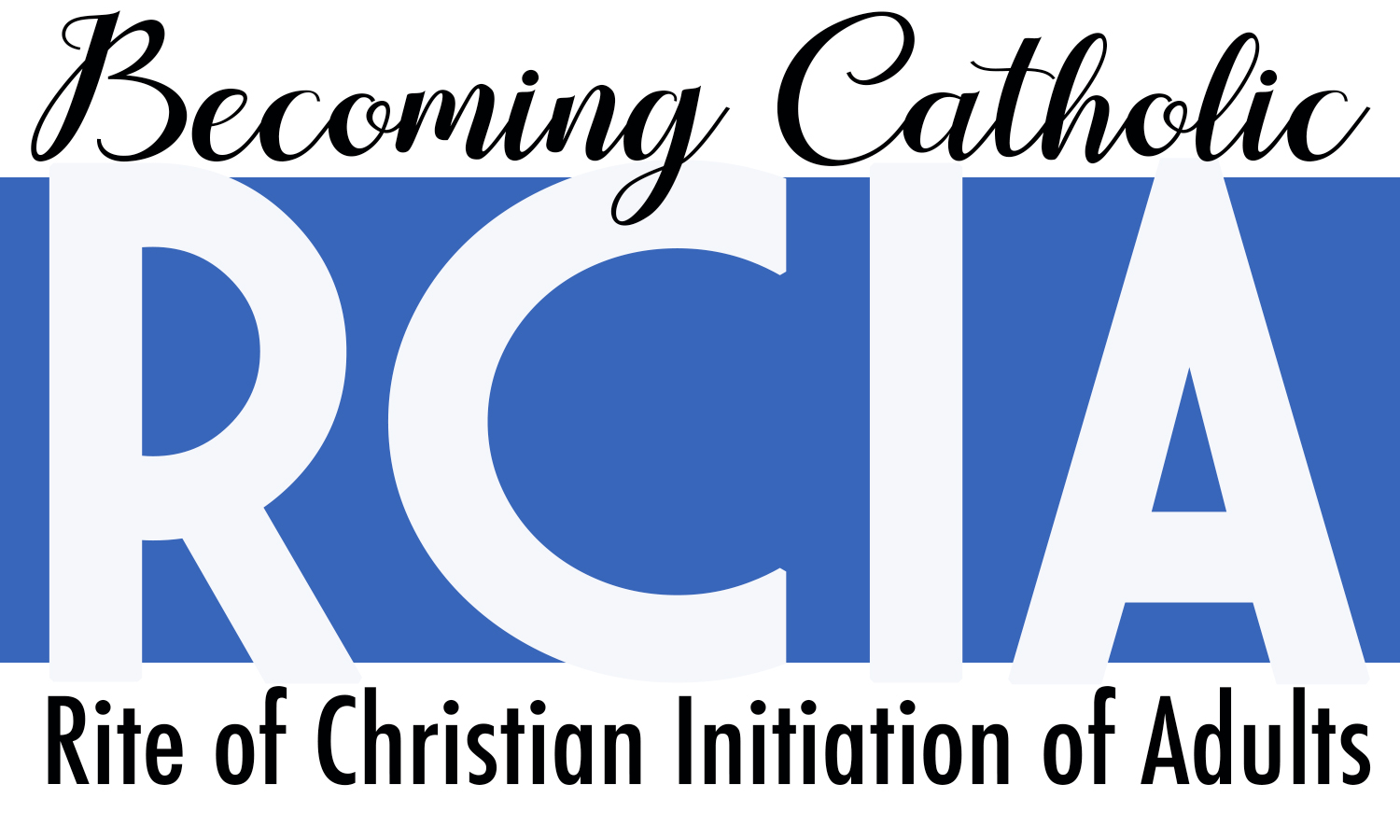 Liturgy Schedule
Sacred Heart – St. Bernard – St. Joseph Parishes
Sunday
7:30 am – Mass @ St. Joseph
9:00 am – Mass in English @ Sacred Heart
10:30 am – Mass @ St. Bernard
12:15 pm – Mass in Spanish @ Sacred Heart
Monday
12:15 pm – Mass @ St. Bernard
Tuesday
7:30 am – Mass @ St. Joseph
Wednesday
12:15 pm – Mass @ St. Bernard
6:00 pm – Adoration and Confession @ Sacred Heart
7:00 pm – Mass @ Sacred Heart in Spanish
Thursday
7:30 am – Mass @ St. Joseph
5:30 pm – Adoration & Confession @ Saint Bernard
Friday
12:15 pm – Mass @ St. Bernard
Saturday
3:15 pm – Confessions @ St. Joseph
4:00 pm – Mass @ St. Joseph
Sunday
7:30 am – Mass @ St. Joseph
9:00 am – Mass in English @ Sacred Heart
10:30 am – Mass @ St. Bernard
12:15 pm – Mass in Spanish @ Sacred Heart