Sacred Heart Parish
Striving to be a grateful parish following Christ by loving God, and loving our neighbors as ourselves through our words, deeds, and thoughts.
Click on the links below to go to the desired page.
Religious Education Congress Sept. 23, 2023
On Saturday, September 23, 2023, the Diocese of Santa Rosa will present a day of prayer and fellowship for all adults in the Diocese. The event will be held at Cardinal Newman High School, 4320 Old Redwood Hwy., Santa Rosa. The theme is "Liturgy, Devotion, and the Most Holy Eucharist".
The day will begin at 8:30a.m in the gym with Holy Mass by Bishop Robert F. Vasa. A variety of speakers will be presented throughout the day.This day is designed to bring spiritual nourishment to all Adults in the Diocese. We look forward to seeing you.
We are happy to announce that this year's event is FREE. For more information or to register, please contact Carmen Aanenson at the Diocesan Dept. of Rel. Ed. or ask your local parish. dre@srdiocese.org 707-566-3366www.santarosacatholic.org
Catholic Kids Media
Catholic Kids Media is an effort to evangelize the culture, providing quality Catholic programming for kids that does not water down Catholicism. We develop resources for parents and teachers to instruct children in the Faith and practices of prayer.
A Special 'Thank You' to all the parishioners who help to prepare the church for Holy Mass with flowers, cleaning, organizing and liturgical assistance. The pews are shiny, the candles are attended, liturgical items laid out, tables are organized.
You are so appreciated!
May Jesus and Mary smile upon you.
Join Us For Sunday Soccer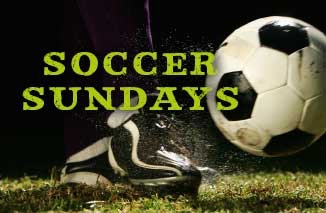 Come to our new soccer afternoons!
Starting Sunday June 4th we will be meeting in the field behind the Sacred Shed to play soccer, hang out, and have fun!!! All ages are welcomed! Sundays from 1:30 until 4:00 pm.
Come to play, Come to cheer!!
Visit Our Facebook Page For Your Daily Jolt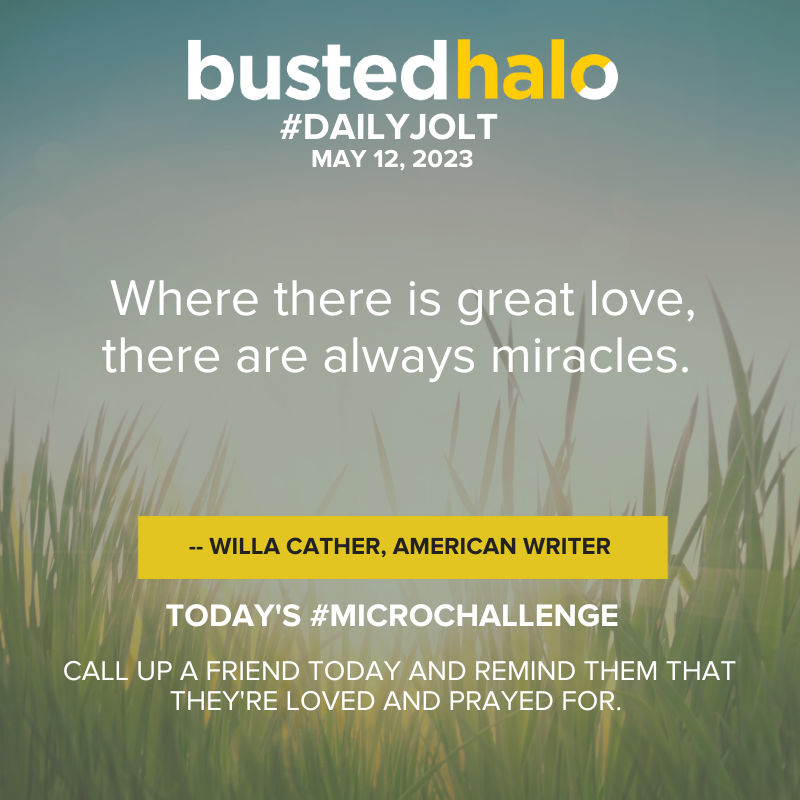 We encourage you to check in on our every day to see the latest news and to check back each day for a little piece of inspiration as well as a small spiritual challenge. Many parishioners have been attracted to the idea of carving out a moment of spiritual contemplation, and coupling it with a meaningful — and very doable — action. Each day the Daily Jolt will offer a brief daily insight/inspiration and will also contain a "microChallenge" asking readers to take that moment of mindfulness and turn it into some small, immediate form of action in their lives. Our spiritual journeys are all unique and incredibly personal, but that doesn't mean we don't need a little Jolt from time to time to keep the journey moving forward. Don't worry, this isn't a test! There are no wrong answers here, our spiritual journeys are all unique and incredibly personal, but that doesn't mean we don't need a little Jolt from time to time to keep the journey moving forward. We hope that Busted Halo's® Daily Jolt can be that sort of reminder for you on your own journey. So visit us everyday to get your Daily Jolt. Check it out on our Facebook page: https://www.facebook.com/sacredhearteureka
Liturgy Schedule
Sacred Heart – St. Bernard – St. Joseph Parishes
Friday
12:15 pm – Mass @ St. Bernard Church
Saturday
3:15 pm – Confessions @ St. Joseph Church
4:00 pm – Mass @ St. Joseph Church
Sunday
7:30 am – Mass @ St. Joseph
9:00 am – Mass in English @ Sacred Heart
10:30 am – Mass @ St. Bernard
12:15 pm – Mass in Spanish @ Sacred Heart
Monday
12:15 pm – Mass @ St. Bernard
Tuesday –
7:30 am – Mass @ St. Joseph
Wednesday
12:15 pm – Mass @ St. Bernard
1:00 pm – Adoration & Confession @ St. Bernard Church
6:00 pm – Adoration & Confession @ Sacred Heart in Spanish
7:00 pm – Spanish language Mass @ Sacred Heart
Thursday
7:30 am – Mass @ St. Joseph
11:30 am – Mass @ St. Joseph Hospital Chapel
Friday
12:15 pm – Mass @ St. Bernard Church
Catholic News
We have created links to the best Catholic news sites so that you can keep current in the latest national and international Catholic news.
---
America: The Jesuit Review
Our flagship magazine is the leading Catholic journal of opinion in the United States. First published in 1909, America magazine is known across the Catholic world for its unique brand of opinion and analysis. From theology and spirituality to politics, international relations, arts and letters, and the economy and social justice, America's coverage spans the globe. We tell the stories that matter most to the church and the world. Our award-winning website is americamagazine.org.

Catholic News Service
Catholic News Service has a rich history of journalistic professionalism and is a leader in the world of Catholic and religious media. With headquarters in Washington, offices in New York and Rome, and correspondents around the world, CNS provides the most comprehensive coverage of the church today.
And in the digital age, CNS is showing a new audience the accuracy that has always been its hallmark with its video journalism and documentary production.

Vatican News
Vatican News is the news portal of the Holy See. Surpassing the concept of being a simple digital platform, Vatican News seeks to respond and, in a certain sense, to anticipate the continual changes taking place in communication, with the objective of "communicating the Gospel of mercy to all people" in various cultures. It communicates and interacts through audio, video, text and images on a multi-lingual, multi-culture, multi-channel, multi-media and multi-device plain.
Why Pope Francis' big Vatican meeting next month is so important. Synods aren't new for the church. But this one is structured to have lots of firsts — and — if successful, could cement Pope Francis'; legacy of creating a church where everyone – bishops, priests and laypeople—helps set the agenda for the future.
Pope Francis reveals date of publication for second part of Laudato Si': October 4th.
Pope Francis to religious leaders: "There can be no mixing of religious beliefs and violence". The ecumenical meeting included leaders of different religions, including Islam, Buddhist, shamanic and Orthodox. The Pope challenged them to promote harmony in today's world.
Let us pray for those people on the margins of society in subhuman living conditions, that they may not be neglected by institutions and never be cast out.
Pope Francis – September 2023
A homeless person who dies on the street will never appear among the top stories of search engines or newscasts.
How could we have reached this level of indifference?
How is it that we allow the "throwaway culture" – in which millions of men and women are worth nothing compared to economic goods – how is it that we allow this culture to dominate our lives, our cities, our way of life?
Our necks are going to get stiff from looking the other way so we don't have to see this situation.
Please, let's stop making invisible those who are on the margins of society, whether it's due to poverty, addictions, mental illness or disability.
Let's focus on accepting them, on welcoming all the people who need it.
The "culture of welcoming," of hospitality, of providing shelter, of giving a home, of offering love, of giving human warmth.
Let us pray for those people on the margins of society in subhuman living conditions, that they may not be neglected by institutions and never be cast out.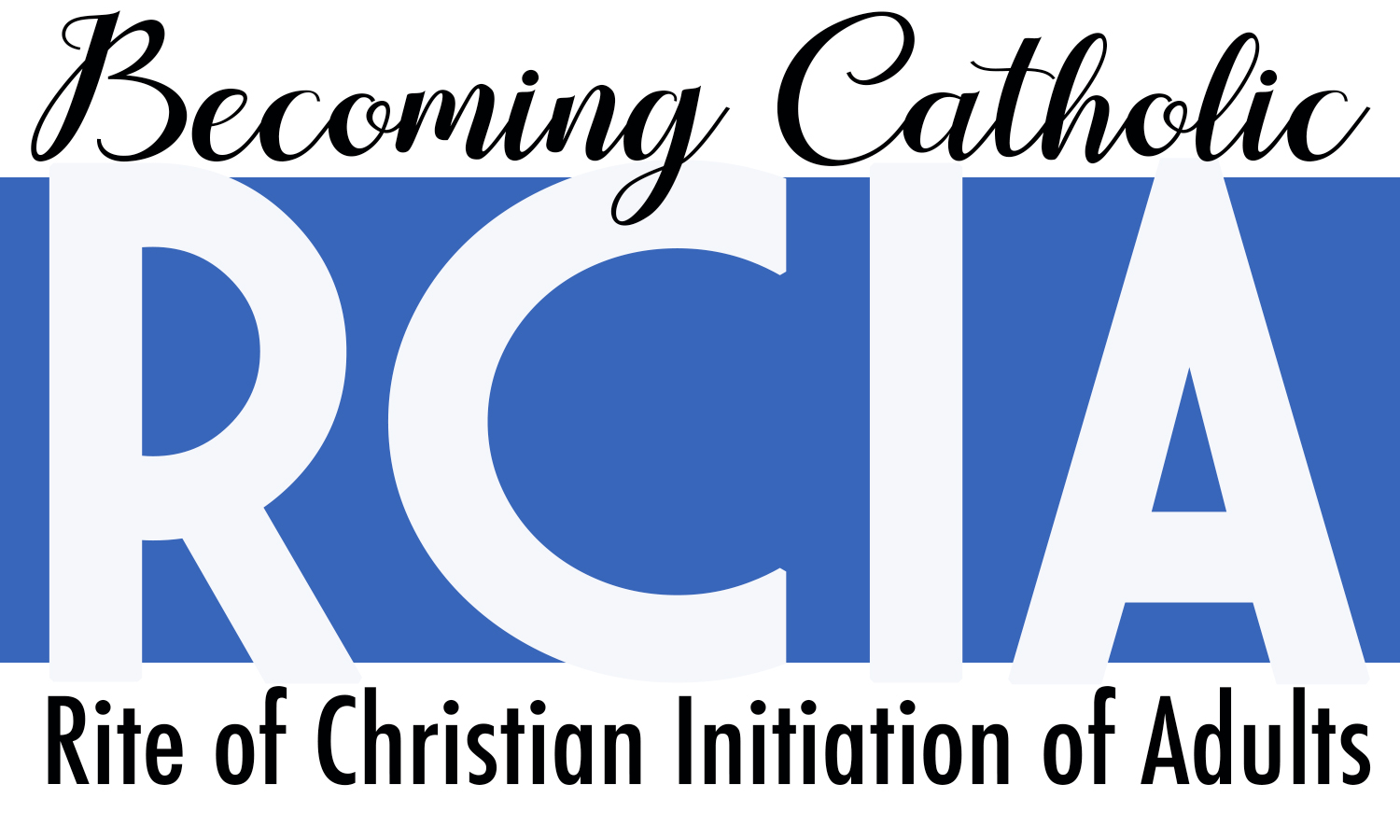 The human heart ultimately seems to manifest itself in the desire to be loved and to love in return. Until then, as St. Augustine said, our hearts are restless until they rest in the God who is Love. As Catholic Christians, we are privileged to share God's love through the Mass, the Sacraments and how we live our lives. The Rite of Christian Initiation of Adults (RCIA) is a place to ask questions and seek understanding.
Weekly "no strings" inquiry gatherings begin on Tuesday, September 12 at 7 p.m. in the back classroom of Sacred Heart Church. We would love for you to invite/accompany anyone you know whose heart is restless for the God who loves them. For more information, please contact Ann Lynch (443-6741) or call the rectory office.
The Sacred Heart Rosary group invites you to join them on Tuesdays at 11:30 at Sacred Heart Church in the chapel. We look forward seeing you there.
Avoid These Online Scams Directed At Catholics
With the prevalence of easy-to-access technology and the vast variety of ways people communicate these days, the pervasiveness of people who make it their mission to scam people out of money using digital trickery is only increasing. We collected some of the most common scams that are directed specifically toward Catholics as well as how to identify and avoid them in order to protect yourself from online criminals.
If you have a special need of any sort, we have a prayer team who will pray on your behalf. Let us pray with you, and for you. Surround yourself with prayer.
Call our prayer line leader Toni 24/7 at (707) 445-361six
CatholicApps.com was created in response to the call to evangelization from Saint John Paul II, and then continued on through Pope Benedict, and of course the call for deeper evangelization from Pope Francis. We aim to review, and share a lot of catholic appsthat can help you deepen your own Catholic faith, or share unique Catholic apps that allow you to share and evangelize your faith with family, friends, and anyone you have a relationship with.