Sacred Heart Parish
Striving to be a grateful parish following Christ by loving God, and loving our neighbors as ourselves through our words, deeds, and thoughts.
Click on the links below to go to the desired page.
Fifth Sunday of Easter @ Sacred Heart Church
Catholic Kids Homilies
Catholic Kids Media is an effort to evangelize the culture, providing quality Catholic programming for kids that does not water down Catholicism. We develop resources for parents and teachers to instruct children in the Faith and practices of prayer. These videos tackle tough questions such as "What is the Eucharist?" and "What is the Trinity?" in order to help kids understand and love the strange and wonderful thing that is Catholicism, so that they might live Christ-centered lives.
Pray the Rosary Daily During May
Sacred Heart Church would like to invite the community to pray the Holy Rosary of the Blessed Virgin Mary every day during the month of May.
We are meeting every day during the month of May at 6 pm in Sacred Heart Church. Both English and Spanish speakers are welcome.
If you are unable to attend, please consider saying the Rosary of the Blessed Virgin Mary at your home or work.
St. Vincent Dining Room Needs Volunteers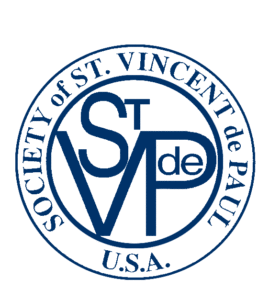 Please Help! Now serving indoors, St. Vincent de Paul's Dining Room needs volunteers for food preparation, serving and clean-up. Call (707) 445-9588 and speak with Mary, Steven or Bob about what is best for you. We would also like to thank you for your continued financial support, particularly at Easter. Your generosity makes a difference for so many. May God continue to bless you.
Happy Mothers' Day
On the second of May, we celebrated Mass at St. Bernard School. It was in honor of Mother Mary as the Queen of Heaven and Earth. At the beginning of the Mass, four students solemnly carried the statue of Mary to the table erected at the foot of the Altar. They were followed by a young girl dressed in white carrying the beaturiful crown of flowers. It was so heavenly when she crowned th Virgin Mary at the sound of the music played by the students. During the sermon, Deacon Dance preached on this tradition of the Catholic Church, "The Coronation of Mary." He intertwined the sermon with Mother's Day celebration.
He ended giving them a home task, "Say to your mom today that you love her." As a pastor, I truly appreciate Paul Shanahan and Deacon Dance for every attempt the y make to keep alive and inculcate in our students our Catholic tradition.
The month of May is dedicated to our heavenly Mother and this tradition began in the 13th century. May sees the beauty of its nature to its best. There is a complete renewal, colorful flowers, the fragrance is in the air and the hills are decorated with wild flowers on a green carpet. Nature is at its peak. This renewal connects to Mother Mary. She gave new life to the world when she brought to the world our savior, Jesus Christ. This pious practice of honoring mary during the month of may has been promoted by the Popes. Pope Pius XII made frequent references to it in his Mediator Dei.
There are various ways we can make this month special to Mary. It is a common practice in many parishes to erect a special May altar with the statue or picture of Mary, the crowning of Mary with flowers depicting her beauty of virtues, and daily recitation of the Rosary. The Spanish-speaking community of Sacred Heart Church are gathering every day at 6 pm to pray the Rosary. We can also do this practice in our homes as well.
This weekend we also celebrate Mothers' Day. A day set apart to acknowledge their sacrificial love for us. Even God used the analogy of a mother to express His love, "Can a mother forget her infant, be without tenderness for the child of her womb? Even shou she forget, I will not forget you.: Isaiah 49:15.
God has honored a mother with this reference. Let us partake in the home in the home assignment of Deacon Dance wich he had given to St. Bernard School students, "Expressing our gratitude to God for giving us a Heavenly Mother and our mothers, and tell them we love them tenderly." Happy Mothers' Day.
– Fr. Bernard
---
-Fr. Bernard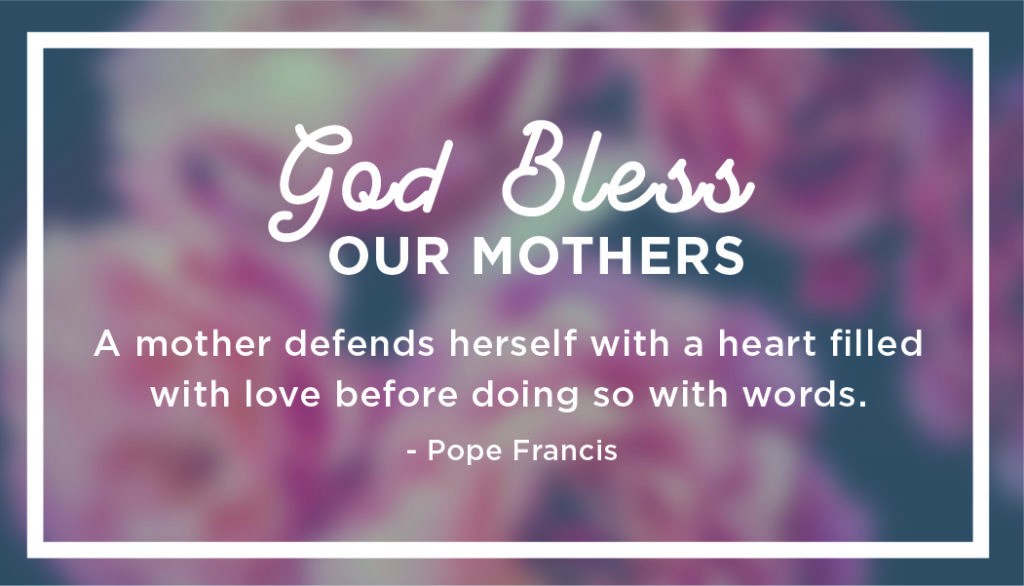 Liturgy Schedule
Sacred Heart – St. Bernard – St. Joseph Parishes
Saturday
3:15 pm – Confession @ St. Joseph Church
4:00 pm – Mass @ St. Joseph Church

6:00 pm – Rosary @ Sacred Heart
Sunday
7:30 am – Mass @ St. Joseph
9:00 am – Mass in English @ Sacred Heart
10:30 am – Mass @ St. Bernard
12:15 pm – Mass in Spanish @ Sacred Heart
6:00 pm – Rosary @ Sacred Heart
Monday
12:15 pm – Mass @ St. Bernard
6:00 pm – Rosary @ Sacred Heart
Tuesday
7:30 am – Mass @ St. Joseph
6:00 pm – Rosary @ Sacred Heart
Wednesday
12:15 pm – Mass @ St. Bernard
12:45-1:45 pm – Adoration and Confession @ St. Bernard
6:00 pm – Adoration and Confession @ Sacred Heart
7:00 pm – Spanish language Mass @ Sacred Heart in Spanish
Thursday
7:30 am @ St. Joseph Church
6:00 pm – Rosary @ Sacred Heart
Friday
12:15 pm – @ St. Bernard
6:00 pm – Rosary @ Sacred Heart
Catholic News
We have created links to the best Catholic news sites so that you can keep current in the latest national and international Catholic news.
---
America: The Jesuit Review
Our flagship magazine is the leading Catholic journal of opinion in the United States. First published in 1909, America magazine is known across the Catholic world for its unique brand of opinion and analysis. From theology and spirituality to politics, international relations, arts and letters, and the economy and social justice, America's coverage spans the globe. We tell the stories that matter most to the church and the world. Our award-winning website is americamagazine.org.

Catholic News Service
Catholic News Service has a rich history of journalistic professionalism and is a leader in the world of Catholic and religious media. With headquarters in Washington, offices in New York and Rome, and correspondents around the world, CNS provides the most comprehensive coverage of the church today.
And in the digital age, CNS is showing a new audience the accuracy that has always been its hallmark with its video journalism and documentary production.

Vatican News
Vatican News is the news portal of the Holy See. Surpassing the concept of being a simple digital platform, Vatican News seeks to respond and, in a certain sense, to anticipate the continual changes taking place in communication, with the objective of "communicating the Gospel of mercy to all people" in various cultures. It communicates and interacts through audio, video, text and images on a multi-lingual, multi-culture, multi-channel, multi-media and multi-device plain.
Keep up with the latest Catholic News
Pope Francis: Let world leaders not forget that the people want peace.

Pope Francis addressed the roughly 20,000 pilgrims gathered in St. Peter's Square, turning his attention to the war in Ukraine.

Pope Francis to declare 10 new saints on May 15.

The last canonization ceremony was held in 2019.

Pope Francis and grandparents' vocation for their grandchildren.

May 11, 2022

At today's General Audience, Pope Francis recalls that an important part of the vocation of the elderly and grandparents is to support their children in raising and teaching children.
RITE of Christian Initiation of adults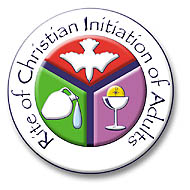 RCIA: An Invitation to Quench Our Deepest Longing
The human heart seems ultimately to manifest itself in the desire to be loved and to love in return. Until then, as St. Augustine said, our hearts are restless until they rest in God who is Love. As Catholic Christians, we are privileged to share God's love through Mass, the sacraments and how we live our life.
Do you know someone thirsting for God? Do you know someone not baptized or baptized in a different Christian tradition thirsting to know what it means to be Catholic? Do you know someone already Catholic but who has not yet received Confirmation or the Eucharist? They may be thirsting, too!
The Rite of Christian Initiation of Adults (RCIA) is a place to ask questions and seek understanding about our Catholic faith. We would love for you to invite anyone you know who thirsts for the God who loves them. For more information, please contact Ann Lynch or call the parish office.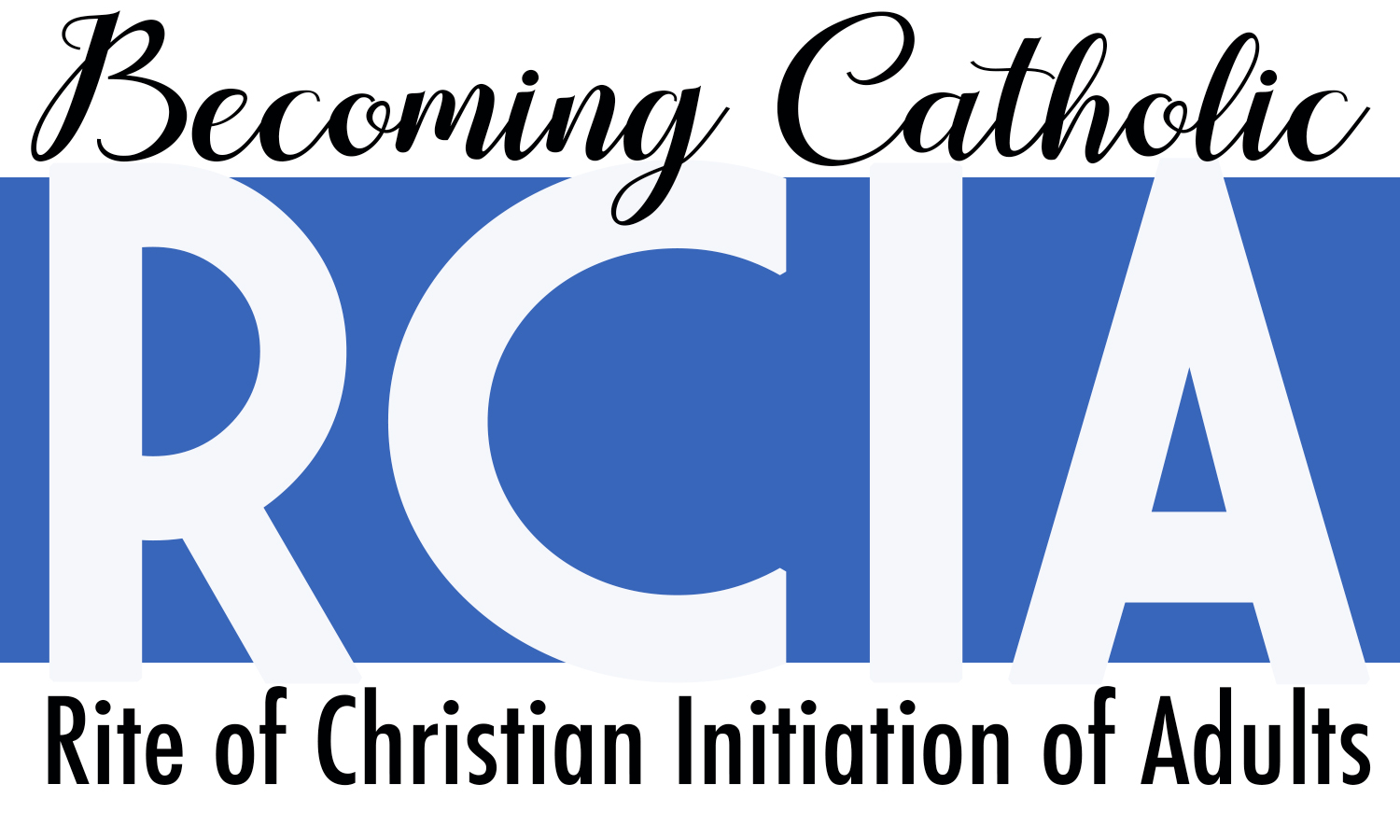 If you have a special need of any sort, we have a prayer team who will pray on your behalf. Let us pray with you, and for you. Surround yourself with prayer.
Call our prayer line leader Toni 24/7 at (707) 445-361six