Sacred Heart Parish
Striving to be a grateful parish following Christ by loving God, and loving our neighbors as ourselves through our words, deeds, and thoughts.
Click on the links below to go to the desired page.
Our Lady of Guadalupe Procession
Sunday, December 5
Come show your love for Our Lord Jesus Christ and our beautiful Mother Mary. Walk from St. Bernard to Sacred Heart on Sunday, December 5 beginning at 12:00 pm and ending with a lovely Mass at Sacred Heart Church at 1:00 pm.
There will be a Novena for Our Lady of Guadalupe at Sacred Heart Church every night beginning on Friday, December 3 with Rosary at 6:00 pm and Mass at 6:30 pm. Please come join us!
We have gathered all the best Advent resources from the Internet and put links to them on one page to give you fast access to the information you want the enrich your Advent experience this year.
Featured Advent Videos
During Advent we will be featuring different videos to help you learn and reflect about the season and to provide a short break from the hectic pace of life.
More Advent Videos
During Advent we will be featuring different videos to help you learn and reflect about the season and to provide a short break from the hectic pace of life.
Catholic Kids Homilies
Catholic Kids Media is an effort to evangelize the culture, providing quality Catholic programming for kids that does not water down Catholicism. We develop resources for parents and teachers to instruct children in the Faith and practices of prayer. These videos tackle tough questions such as "What is the Eucharist?" and "What is the Trinity?" in order to help kids understand and love the strange and wonderful thing that is Catholicism, so that they might live Christ-centered lives.
Vincent de Paul Holiday Activities
Thank you for your continued support of SVdP and our outreach efforts. Because of your generosity, we will be providing Thanksgiving food items, including a large turkey, for families and Seniors referred by the St. Joseph Foundation.
Our annual Care Home outreach project invites you to donate slippers (Size M or Size L) or fleece blankets that will be distributed to three local care homes. Collection boxes will be placed in the front of the church for your convenience. More information on Christmas efforts will be forthcoming. Call Georgeanne at 707-497-9929 if you have questions.
Thank you again for your financial support and for your prayers. May God continue to bless us all.
Liturgy Schedule
Sacred Heart – St. Bernard – St. Joseph Parishes
Saturday
3:15 pm – Confessions @ St. Joseph
4:00 pm – Mass @ St. Joseph
Sunday
7:30 am – Mass @ St. Joseph
9:00 am – Mass in English @ Sacred Heart
10:30 am – Mass @ St. Bernard
12:00 pm – Procession for the Our Lady of Guadalupe Novena @ St. Bernard to Sacred Heart
1:00 pm – Mass for the Our Lady of Guadalupe Novena @ Sacred Heart
Monday
7:30 pm – Spanish language Mass
6:00 pm – Rosary for the Our Lady of Guadalupe Novena @ Sacred Heart
6:30 pm – Mass for the Our Lady of Guadalupe Novena @ Sacred Heart
Tuesday
7:30 am – Mass @ St. Joseph
6:00 pm – Rosary for the Our Lady of Guadalupe Novena @ Sacred Heart
6:30 pm – Mass for the Our Lady of Guadalupe Novena @ Sacred Heart
Wednesday
12:15 pm – Mass @ St. Bernard
6:00 pm – Adoration and Confession @ Sacred Heart
7:00 pm – Mass @ Sacred Heart in Spanish
Thursday
7:30 am – Mass @ St. Joseph
6:00 pm – Rosary for the Our Lady of Guadalupe Novena @ Sacred Heart
6:30 pm – Mass for the Our Lady of Guadalupe Novena @ Sacred Heart
Friday
12:15 pm – Mass @ St. Bernard
6:00 pm – Rosary for the Our Lady of Guadalupe Novena @ Sacred Heart
6:30 pm – Mass for the Our Lady of Guadalupe Novena @ Sacred Heart
Thank You Frank Jager and Boy Scouts
Thank You Frank Jager and Boy Scouts
Your help in leaf removal is greatly appreciated. Thank you kindly for your service for God and His Holy Church. The Church grounds are neat and tidy thanks to your help.
Invitation To The 180th Cloney Birthday Celebration
The 180th Birthday Celebration of Don Cloney and Fr. Michael Cloney will take place at St. Bernard Parish Hall, Saturday, December 11th, 2-4 p.m. reception.
All are welcomed if you are vaccinated and wear a mask.
Sign a name tag please! Greet both birthday honorees.
Catholic News
We have created links to the best Catholic news sites so that you can keep current in the latest national and international Catholic news.
---
America: The Jesuit Review
Our flagship magazine is the leading Catholic journal of opinion in the United States. First published in 1909, America magazine is known across the Catholic world for its unique brand of opinion and analysis. From theology and spirituality to politics, international relations, arts and letters, and the economy and social justice, America's coverage spans the globe. We tell the stories that matter most to the church and the world. Our award-winning website is americamagazine.org.

Catholic News Service
Catholic News Service has a rich history of journalistic professionalism and is a leader in the world of Catholic and religious media. With headquarters in Washington, offices in New York and Rome, and correspondents around the world, CNS provides the most comprehensive coverage of the church today.
And in the digital age, CNS is showing a new audience the accuracy that has always been its hallmark with its video journalism and documentary production.

Vatican News
Vatican News is the news portal of the Holy See. Surpassing the concept of being a simple digital platform, Vatican News seeks to respond and, in a certain sense, to anticipate the continual changes taking place in communication, with the objective of "communicating the Gospel of mercy to all people" in various cultures. It communicates and interacts through audio, video, text and images on a multi-lingual, multi-culture, multi-channel, multi-media and multi-device plain.
Keep up with the latest Catholic News
U.S. bishops approve a draft statement titled "The Mystery of the Eucharist in the Life of the Church," Nov. 17, 2021, at their fall general assembly in Baltimore.
Pope Francis: Reign with Christ for justice. During his homily for the feast of Christ the King Nov. 21, Pope Francis told young people to not be timid in criticizing the injustices in today's world.
Pope Francis: Our lives are sustained by ordinary people.

The Pope used the image of St. Joseph to convey the power of ordinary people in the history of salvation.
Saint Pope John XXIII opened the Second Vatican Council with the hope that the Church could become more effective in bringing the message of the Church to the world. Central to this Council was the universal call to holiness and the universal call to mission. Saint Pope Paul VI wrote in his Encyclical, Evangelii Nuntiandi, that the mission of the Church is the proclamation of the Gospel. He noted that this proclamation must be both by way of the witness of life as well as by way of the word of life. He wrote: "There is no true evangelization if the name, the teaching, the life, the promises, the kingdom and the mystery of Jesus of Nazareth, the Son of God are not proclaimed" (EN, 22). Saint Pope John Paul II coined the phrase, the New Evangelization by which he meant an evangelizing effort that was "new in its ardor, in its methods, and in its expression". The concept of evangelization was not new to the Church but in these decades, it was receiving new emphasis. Pope Emeritus Benedict XVI added to the evangelizing message by his insistence on the foundational need for a "personal encounter" with the living Jesus and a "personal relationship" with the Lord.
Today, Pope Francis invites us to consider more carefully the evangelizing mission of the Church, the evangelizing mission, given to each of us at Baptism. In many ways this is a request to delve more deeply into what Saint Pope John XXIII meant by the universal call to holiness and the universal call to mission.
It is by virtue of our Baptism that we are established as members of the Church and called to be followers and disciples of the Lord. Being a disciple of the Lord is not exhausted by virtue of being in the choir, or on the Parish Pastoral Council, or a member of the Knights of Columbus, or by faithfully attending Mass, or by providing various liturgical ministries but these are all pieces of the discipleship pie. Since the call to holiness and to mission is universal, meaning that it applies to everyone, there is no way for everyone to be in the choir, or in a Council or on a Council or to serve at Mass but everyone can sing and everyone can encounter Christ and everyone can come to Mass and everyone can pray and everyone can incorporate an evangelizing spirit more firmly in their hearts and in their lives. We can go further, to be a Catholic fulfilling the universal call to holiness and to mission means that a person MUST do these things.
The fundamental concept that guides this consultation is Synodality by which the Holy Father means that the Church journeys together in announcing the Gospel. This gives rise to two fundamental questions which form the foundation for our encounter tonight:
1) How is this "journeying together" happening today in your local Church?
2) What steps does the Spirit invite you to take in order to grow in your "journeying together"?
These questions will be discussed at the Regional Gatherings. Individual Pastors may choose to have separate and additional listening opportunities. It is also planned to have a Link on the Diocesan website to allow individuals to offer comments by way of electronic media.
SYNOD SESSIONS
PLACES, DATES AND TIMES
Santa Rosa, Cathedral – Monday, November 29 @ 6:30 PM
Lakeport, Saint Mary Immaculate – Wed., December 1 @ 6:30 PM
Napa, Saint Apollinaris – Thursday, December 2 @ 6:30 PM
Eureka, (Arcata, St. Mary) – Sunday, December 5 @ 6:30 PM
Fort Bragg, Our Lady of Good Counsel – Mon., Dec. 6 @ 6:30 PM
The Prayer of the Synod: Adsumus Sancte Spiritus
We stand before You, Holy Spirit, as we gather together in Your name.
With You alone to guide us, make Yourself at home in our hearts;
Teach us the way we must go and how we are to pursue it.
We are weak and sinful; do not let us promote disorder.
Do not let ignorance lead us down the wrong path nor partiality influence our actions.
Let us find in You our unity so that we may journey together to eternal life and not stray from the way of truth and what is right.
All this we ask of You, who are at work in every place and time, in the communion of the Father and the Son, forever and ever. Amen.
Attributed to St. Isidore of Seville (560-636), it has been traditionally used at Councils and Synods.
Universal Prayers of the Faithful
Priest's Introduction: As we await with longing the coming of our Lord Jesus Christ, dear brothers and sisters, let us with renewed devotion beseech his mercy, that, as he came into the world to bring the Good News to the poor and to heal the contrite of heart, so in our own time, also, he may bring salvation to all in need.
For God's holy Church: That it may be a light to the nations and the universal sacrament of salvation, walking with all peoples to the Kingdom of God.
For Francis our Pope, Robert our Bishop, and the holy, faithful People of God in the Diocese of Santa Rosa: that the celebration of this Synod may help us to discern God ́s will and to boldly carry it out.
For all civil and public authorities: that they may always seek the common good, acting with justice and integrity.
For the sick, the lonely, the oppressed, and the suffering: That they may never be discarded, but rather treasured and cared for as the face of Christ in a suffering world.
For all gathered here: That participation in the Synodal Process may lead to deeper communion with and participation in the Church and equip us to be missionary disciples.
Priest's prayer:
O God, our refuge and our strength, hear the prayers of your Church, for you yourself are the source of all devotion, and grant, we pray, that what we ask in faith we may truly obtain.
Through Christ our Lord.
AMEN
In A Message To Americans, Pope Francis Says Getting Vaccinated Is 'An Act Of Love'
Pope Francis is adding his voice to a campaign to overcome vaccine skepticism, issuing a public service announcement insisting that vaccines are safe, effective and an "act of love."
The video message released Wednesday is aimed at a global audience but directed particularly at the Americas. It features six cardinals and archbishops from North, Central and South America as well as the Argentine-born pope. It was produced by the Vatican and the Ad Council, which has produced a series of pro-vaccine ads in a bid to get more people vaccinated.
In his comments, Francis said: "Being vaccinated with vaccines authorized by the competent authorities is an act of love. And contributing to ensure the majority of people are vaccinated is an act of love."
He added: "Vaccination is a simple but profound way of promoting the common good and caring for each other, especially the most vulnerable."
Francis had emphasized at the start of the pandemic the need to ensure equal access to the vaccine, especially for the poor. But faced with increasing skepticism about vaccines especially among religious conservatives, the Vatican has vowed an all-out effort to overcome hesitancy and encourage widespread vaccination.
The Vatican has declared that it is morally acceptable for Catholics to receive COVID-19 vaccines, including those based on research that used cells derived from aborted fetuses.
Pope Francis' 4 tips for confession
The Pope gave some advice on how to embrace the sacrament of confession before thousands of young people during his trip to Slovakia. vestibulum turpis. Proin sit amet venenatis nisi.
RITE of Christian Initiation of adults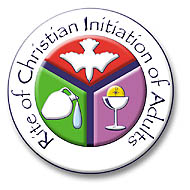 RCIA: An Invitation to Quench Our Deepest Longing
The human heart seems ultimately to manifest itself in the desire to be loved and to love in return. Until then, as St. Augustine said, our hearts are restless until they rest in God who is Love. As Catholic Christians, we are privileged to share God's love through Mass, the sacraments and how we live our life.
Do you know someone thirsting for God? Do you know someone not baptized or baptized in a different Christian tradition thirsting to know what it means to be Catholic? Do you know someone already Catholic but who has not yet received Confirmation or the Eucharist? They may be thirsting, too!
The Rite of Christian Initiation of Adults (RCIA) is a place to ask questions and seek understanding about our Catholic faith. We would love for you to invite anyone you know who thirsts for the God who loves them. For more information, please contact Ann Lynch or call the parish office.