Sacred Heart Parish
Striving to be a grateful parish following Christ by loving God, and loving our neighbors as ourselves through our words, deeds, and thoughts.
Click on the links below to go to the desired page.
Catholic Kids Homilies
Catholic Kids Media is an effort to evangelize the culture, providing quality Catholic programming for kids that does not water down Catholicism. We develop resources for parents and teachers to instruct children in the Faith and practices of prayer. These videos tackle tough questions such as "What is the Eucharist?" and "What is the Trinity?" in order to help kids understand and love the strange and wonderful thing that is Catholicism, so that they might live Christ-centered lives.

"This Week on FORMED" is a weekly video designed to help Catholics learn more about FORMED's content related to each week of the year. Join Taylor and Ben each week as they walk you through amazing content on FORMED! You'll discover all kinds of videos and audio to accompany you during the weekly liturgical calendar, Saint feast days and world events taking place.
CCD Classes Have Begun
10:30 to 11:30 @ Sacred Heart for Spanish-speaking First Communion classes
6:00 pm to 7:00 pm @St. Bernard School for English-speaking First Holy Communion & Confirmation
Contact Maria Romo. 707-443-8429 Tuesday and Thursday 5:30 pm – 7:30 pm @ Sacred Heart Office.
St. Bernard Pancake Breakfast on October 2nd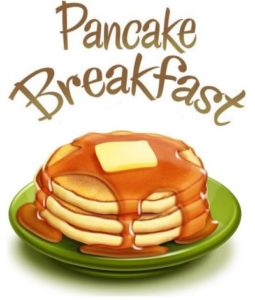 A pancake breakfast prepared by the Knights of Columbus will be held October 2nd in St Bernard Parish Hall. Time: 8:30 am till 12pm. Menu is pancakes, ham, sausage, scrambled eggs and all the usual wonderful trimmings! Cost $8 for adults, $4 for children under 12.The proceeds go to the St. Bernard's Building Maintenance Fund. We need volunteers to help cook and serve. Please call Alan @707-442-6844. God bless you!
First Friday Devotion, Oct. 7
Thank you to everyone for your prayers and support for the First Friday devotion. As the seasons change we will also be changing the hours of the devotion. Starting October 7 Eucharistic Adoration will be held at St Bernard's church starting with the 12:15 Mass. Confession will be available from 4:00 – 4:45 pm followed by Benediction at 4:45. Please consider spending some time with Jesus in the Blessed Sacrament.
First Friday Devotion Oct. 7, 2022 starting with 12:15 Mass at St Bernard's Church. Confessions at 4 and Benediction at 4:45
ICF Scholarship Spaghetti Dinner, Oct. 9
The Italian Catholic Federation Jerry J. Colivas Memorial Scholarship Spaghetti Dinner Fundraiser is on Sunday, October 9th from 4:00 PM to 6:30 PM at St. Bernard's Parish Hall. Price is $10 per person; $5 per child; and $25 per family. Tickets or reservations are available by calling Marian at 707-298-8006 or Joe at 707-445-5799.
Proceeds fund the Colivas Scholarship Fund in addition to providing assistance to St. Bernard & Sacred Heart Parishes.
Pregnancy Care Center Harvest Banquet, October 13
The Pregnancy Care Center of the North Coast will host their annual fund-raising Harvest Banquet on Thursday, October 13th, 2022 at the Fortuna River Lodge. For more information on how you can sponsor a table for eight, or purchase tickets, please call (707) 444-0423.
Thank you and God bless you for your help.
Join Us for the Public Rosary Crusade – Oct. 15th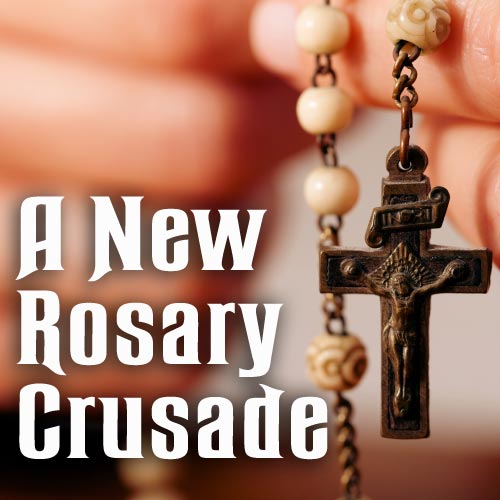 Join Us for the Public Rosary Crusade – Oct. 15th
What:The Holy Rosary
Where: Outside St. Bernard Church, 615 H Street, EKA
When: Saturday, 10/15/2022 at 12 pm
For more information, contact Halina (707) 601-9528 or
Email:ANFRosaryRally@aol.com Web: www.ANF.org or Phone: (866) 584-6012
World Youth Day 2023 Invitation
The Santa Rosa Diocese will send a delegation to World Youth Day July 29 – Aug 7, 2023 in Lisbon, Portugal.
Detailed trip costs, itinerary, and rsvp to Stephen Morris: dsryouth@srdiocese.org
RITE of Christian Initiation of adults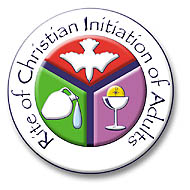 RCIA: An Invitation to Quench Our Deepest Longing
The human heart seems ultimately to manifest itself in the desire to be loved and to love in return. Until then, as St. Augustine said, our hearts are restless until they rest in God who is Love.As Catholic Christians, we are privileged to share God's love through Mass, the sacraments and how we live our lives.
Do you know someone thirsting for God? Do you know someone not baptized or baptized in a different Christian tradition thirsting to know what it means to be Catholic? Do you know someone already Catholic but who has not yet received Confirmation or the Eucharist? They may be thirsting, too!
Rite of Christian Initiation of Adults (RCIA) is a place to ask questions and seek understanding.Weekly "no strings" inquiry gatherings begin on Tuesday, September 13 at 7 p.m. in the back classroom of the church. We would love for you to invite and/or accompany anyone you know whose heart is restless for the God who loves them. For more information, please contact Ann Lynch (443-6741) or call the rectory office (707) 443-8429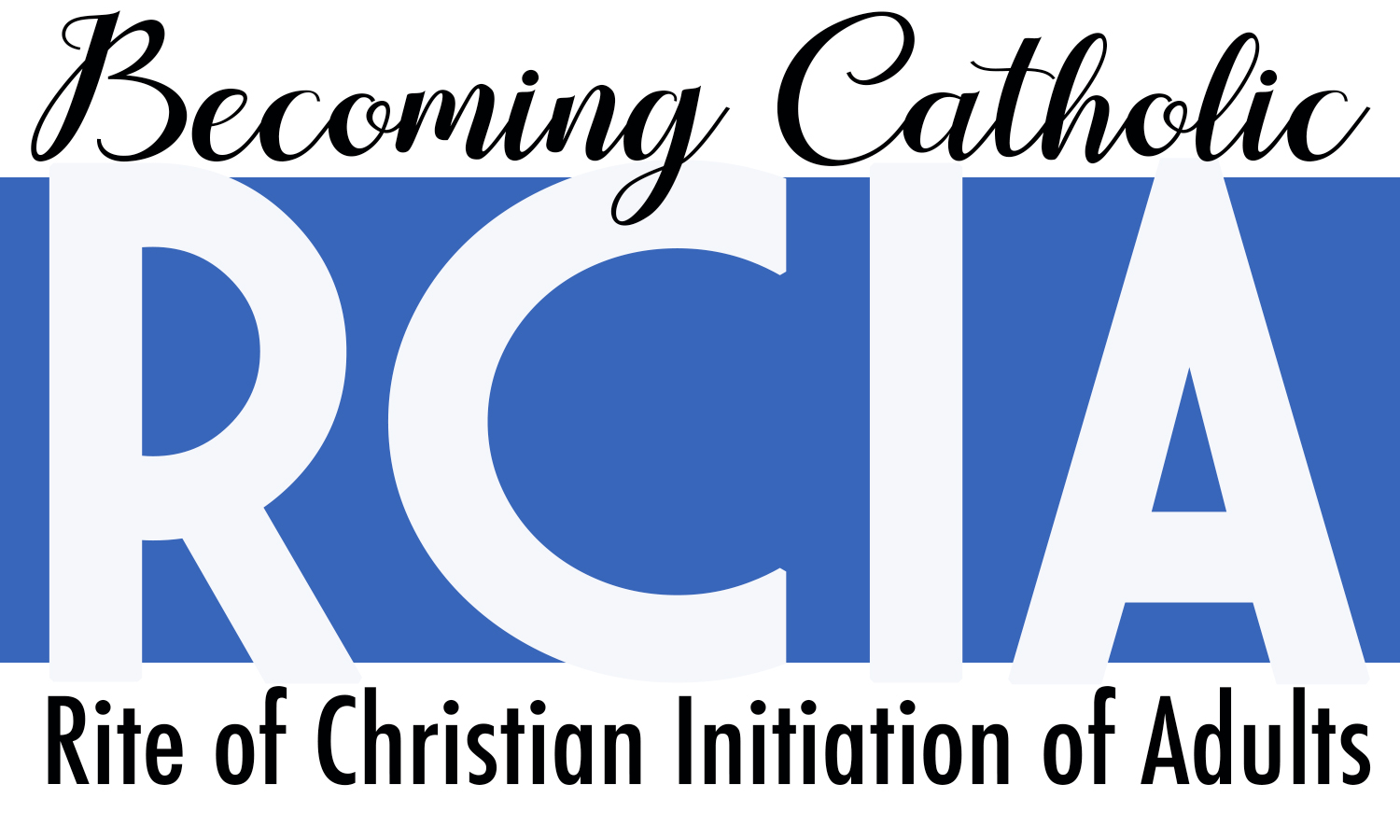 Liturgy Schedule
Sacred Heart – St. Bernard – St. Joseph Parishes
Friday
12:15 pm – Mass @St. Bernard Church

Saturday
3:15 pm – Confession @ St. Joseph Church
4:00 pm – Mass @ St. Joseph Church

Sunday
7:30 am – Mass @ St. Joseph
9:00 am – Mass in English @ Sacred Heart
10:30 am – Mass @ St. Bernard
12:15 pm – Mass in Spanish @ Sacred Heart
Monday
12:15 pm – Mass @ St. Bernard
Tuesday
7:30 am – Mass @ St. Joseph
Wednesday
12:15 pm – Mass @ St. Bernard
6:00 pm – Adoration and Confession @ Sacred Heart
7:00 pm – Spanish language Mass @ Sacred Heart in Spanish
Thursday
7:30 am – Mass @ St. Joseph Church
11:30 am – Rosary group @ Sacred Heart Church
Catholic News
We have created links to the best Catholic news sites so that you can keep current in the latest national and international Catholic news.
---
America: The Jesuit Review
Our flagship magazine is the leading Catholic journal of opinion in the United States. First published in 1909, America magazine is known across the Catholic world for its unique brand of opinion and analysis. From theology and spirituality to politics, international relations, arts and letters, and the economy and social justice, America's coverage spans the globe. We tell the stories that matter most to the church and the world. Our award-winning website is americamagazine.org.

Catholic News Service
Catholic News Service has a rich history of journalistic professionalism and is a leader in the world of Catholic and religious media. With headquarters in Washington, offices in New York and Rome, and correspondents around the world, CNS provides the most comprehensive coverage of the church today.
And in the digital age, CNS is showing a new audience the accuracy that has always been its hallmark with its video journalism and documentary production.

Vatican News
Vatican News is the news portal of the Holy See. Surpassing the concept of being a simple digital platform, Vatican News seeks to respond and, in a certain sense, to anticipate the continual changes taking place in communication, with the objective of "communicating the Gospel of mercy to all people" in various cultures. It communicates and interacts through audio, video, text and images on a multi-lingual, multi-culture, multi-channel, multi-media and multi-device plain.
Keep up with the latest Catholic News
Pope Francis calls for peace between Armenia and Azerbaijan.

He made a call to say that "in these lands, peaceful dialogue and harmony prevail."

Pope Francis: "Religious freedom must not be an abstract concept, but a definitive right".

The final declaration of the interfaith conference recognizes the importance of the document on human fraternity which the Pope signed with the Grand Imam of Al-Azhar in 2019.

Pope Francis criticizes toxic religious to faith leaders: "May the sacred not prop up power".

The Pope spoke to representatives of the world's religions in Kazakhstan. Among them was a delegation from the Russian Orthodox Church.
The Pope Video is a global initiative of the Pope's Worldwide Prayer Network (Apostleship of Prayer), a Vatican's Official Institution, that spread the Holy Father's monthly prayer intentions related to the challenges facing humanity and the mission of the Church. Every month we accompany Pope Francis in his prayer requests.
We invite you to join.
Visit www.thepopevideo.org to learn how.
Recently, some parishioners have reported receiving requests for gift cards from Fr. Bernard or Fr. Rowell or Bishop Vasa. This type of thing is always a scam. Priests would not request gift cards from parishioners, let alone indirectly through email.They would ask directly for volunteer work. Always disregard this type of indirect request, especially for money or gift cards from priests as being a scam.
The Sacred Heart Rosary group invites you to join them on Tuesdays at 11:30 at Sacred Heart Church in the chapel. We look forward seeing you there.
If you have a special need of any sort, we have a prayer team who will pray on your behalf. Let us pray with you, and for you. Surround yourself with prayer.
Call our prayer line leader Toni 24/7 at (707) 445-361six