Sacred Heart Parish
Striving to be a grateful parish following Christ by loving God, and loving our neighbors as ourselves through our words, deeds, and thoughts.
Click on the links below to go to the desired page.
The Coffee Hour After Mass Is Returning!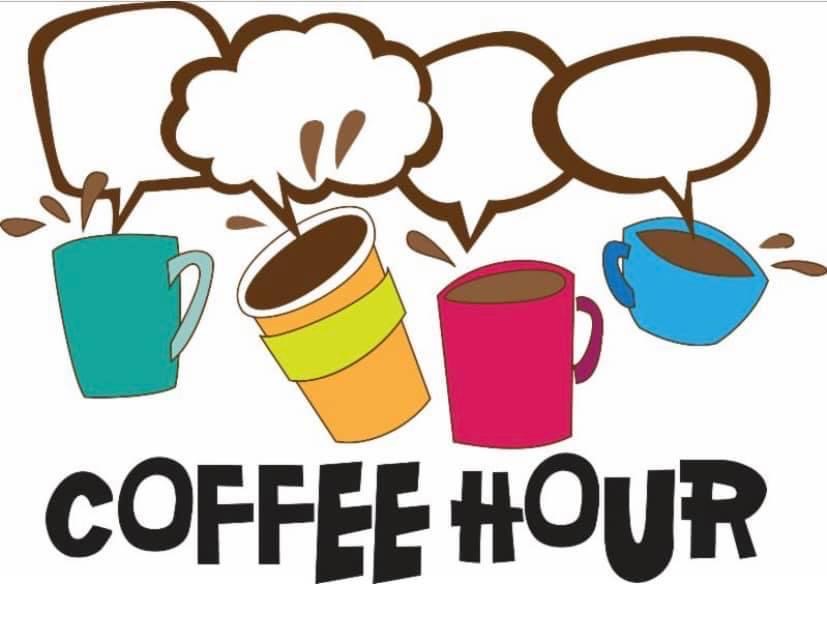 Its time to be able to greet each other over a cup of coffee- and masks are certainly welcomed if you desire– We are looking for volunteers to work 1 time a month on one of 4 teams– Each team would be responsible for making coffee– and providing juice, donuts, cake, cookies and fruit, whatever, for their Sunday of the month. The coffee pot, napkins, cups will be provided– Its quite simple and a wonderful way to get to know your fellow parishioners. Please consider helping out with this important ministry– To sign up or if you have any questions, you may call
Linda (707) 443-8913 or the Parish office (707) 443-8913
Catholic Kids Homilies
Catholic Kids Media is an effort to evangelize the culture, providing quality Catholic programming for kids that does not water down Catholicism. We develop resources for parents and teachers to instruct children in the Faith and practices of prayer. These videos tackle tough questions such as "What is the Eucharist?" and "What is the Trinity?" in order to help kids understand and love the strange and wonderful thing that is Catholicism, so that they might live Christ-centered lives.
Our Fun Friday BBQ in one word was FUN!
Thank you to so many folks who donated chips, drinks, desserts and their time. Our three organizers were Amie, Myrna and Angie. Thank you to Georgeanne for organizing the sign-up sheets, Joel and Brian tending the bbq's , Fr. Sudhakar's chicken tikka,
Carmen's street corn and Linda tending the dessert table. Lyn and Donna, thank you for the games. You had us all laughing and enjoying ourselves. We even surprised Fr. Sudhakar with a birthday cake. Johnny, Stephen and Winston helped with the setup and everyone pitched in for clean-up. I know there are many more folks that gave of their time and resources and I sincerely thank you. Let's do this again sometime soon.
-Angie Papstein
Annual Sacred Heart Festival Is Back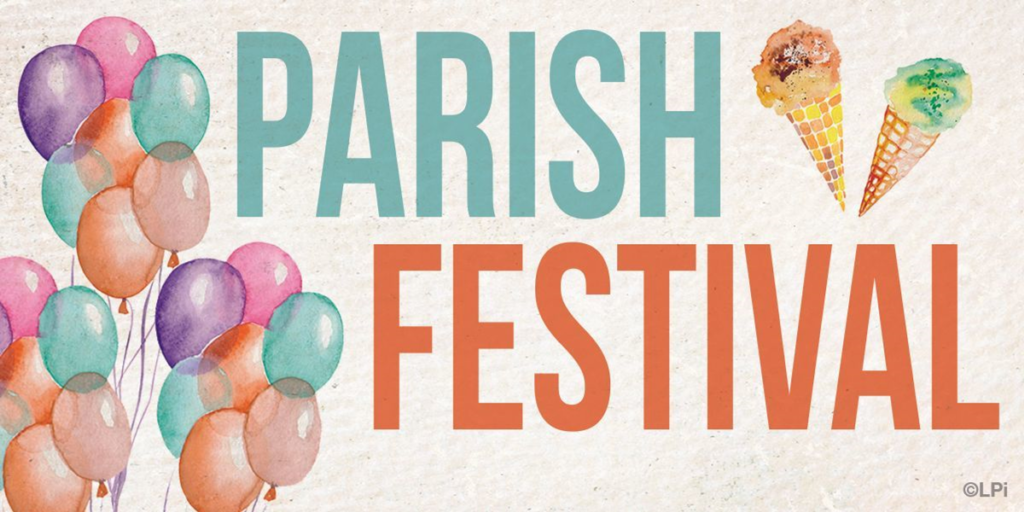 Mark your calendars! The annual Sacred Heart Festival is back! It will be held on August 14th, 2022 from 10:00 am to 6:00 pm.
Join us for Tacos, chicharones, tamales, Mexican style corn, raspados, desserts and lots games!
If you have any questions you may contact the office Mon-Wed 9:00 am – 4:00 pm at (707) 443-8429.
St. Vincent Dining Room
Needs Volunteers
Please Help! Now serving indoors, St.Vincent de Paul's Dining Room needs volunteers for food preparation, serving and clean-up. Call (707) 445-9588 and speak with Mary, Steven or Bob about what is best for you. We would also like to thank you for your continued financial support, particularly at Easter. Your generosity makes a difference for so many. May God continue to bless you.
Registrations are being accepted for religious instruction for the parishes of St. Joseph, St Bernard and Sacred Heart for the 2022/2023 school year. Registration for religious education begins on July 28th. This year the program is 2 years. First grade (age 6) may register for the first year of religious instruction. For the confirmation class you may register your child/ren who are in the 8th grade (13 years old). Please bring the baptismal certificate. The cost is $50 for one child, $80 for two children and $100 for three or more children. If you hear the calling to volunteer and help with the faith formation of our young children, come join us. Training will be provided. A background check and fingerprints will be needed. For more information, please call Maria Romo at (707) 443-8429 between 6-7:30 pm.
Liturgy Schedule
Sacred Heart – St. Bernard – St. Joseph Parishes
Friday – First Friday Devotions
8:00 am-4:45 pm – Adoration @ Sacred Heart Church

4:00 pm- 4:45 pm – Confessions @ Sacred Heart Church
4:45 pm Benediction @Sacred Heart Church
5:00 pm Holy Mass @ Sacred Heart Church
Saturday
3:15 pm – Confession @ St. Joseph Church
4:00 pm – Mass @ St. Joseph Church

6:00 pm – Rosary @ Sacred Heart
Sunday
7:30 am – Mass @ St. Joseph
9:00 am – Mass in English @ Sacred Heart
10:30 am – Mass @ St. Bernard
12:15 pm – Mass in Spanish @ Sacred Heart
Monday
12:15 pm – Mass @ St. Bernard
Tuesday
7:30 am – Mass @ St. Joseph
Wednesday
12:15 pm – Mass @ St. Bernard
6:00 pm – Adoration and Confession @ Sacred Heart
7:00 pm – Spanish language Mass @ Sacred Heart in Spanish
Thursday
7:30 am – Mass @ St. Joseph Church
11:30 am – Rosary group @ Sacred Heart Church
Friday

12:15 pm – Mass @St. Bernard Church
Catholic News
We have created links to the best Catholic news sites so that you can keep current in the latest national and international Catholic news.
---
America: The Jesuit Review
Our flagship magazine is the leading Catholic journal of opinion in the United States. First published in 1909, America magazine is known across the Catholic world for its unique brand of opinion and analysis. From theology and spirituality to politics, international relations, arts and letters, and the economy and social justice, America's coverage spans the globe. We tell the stories that matter most to the church and the world. Our award-winning website is americamagazine.org.

Catholic News Service
Catholic News Service has a rich history of journalistic professionalism and is a leader in the world of Catholic and religious media. With headquarters in Washington, offices in New York and Rome, and correspondents around the world, CNS provides the most comprehensive coverage of the church today.
And in the digital age, CNS is showing a new audience the accuracy that has always been its hallmark with its video journalism and documentary production.

Vatican News
Vatican News is the news portal of the Holy See. Surpassing the concept of being a simple digital platform, Vatican News seeks to respond and, in a certain sense, to anticipate the continual changes taking place in communication, with the objective of "communicating the Gospel of mercy to all people" in various cultures. It communicates and interacts through audio, video, text and images on a multi-lingual, multi-culture, multi-channel, multi-media and multi-device plain.
Keep up with the latest Catholic News
At General Audience, Pope Francis describes trip to Canada as "a penitential pilgrimage".

ope Francis stressed the Church's duty to listen to those who suffer and insisted on the importance of maintaining a relationship between the young and the elderly.

Interview: The laywoman bringing the female perspective to the selection of world's bishops.

Dr. Maria Lia Zervino is one of three women who will serve on the Vatican body that proposes the selection of new bishops for the pope's approval.

Pope Francis says Church's path to combat child abuse is "irreversible"

. The Pope acknowledged there has been resistance within the Church in implementing certain anti-abuse measures.
Join Fr. Bernard on a pilgrimage to the Holy land
Join Fr. Bernard D'Sa on a 12 Days Pilgrimage to the Holy Land from February 24th through March 7th, 2023.
Total Cost of $3,895 based on a double occupancy room, and $775 extra for single occupancy.
Price Includes:
Round trip airfare Tickets
Superior Accommodation Breakfast and Dinner
Transportation in a Modern Coach for all the Tour days
Excellent English speaking Tour Guide
Entrance fees to all sights and portage at Hotels
Price does not include:
Tips
Lunch on the road
Beverages & drinks
Any services not mentioned in the program
Travel Insurance
Transportation to and from SF Airport
RITE of Christian Initiation of adults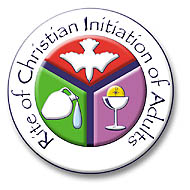 RCIA: An Invitation to Quench Our Deepest Longing
The human heart seems ultimately to manifest itself in the desire to be loved and to love in return. Until then, as St. Augustine said, our hearts are restless until they rest in God who is Love. As Catholic Christians, we are privileged to share God's love through Mass, the sacraments and how we live our life.
Do you know someone thirsting for God? Do you know someone not baptized or baptized in a different Christian tradition thirsting to know what it means to be Catholic? Do you know someone already Catholic but who has not yet received Confirmation or the Eucharist? They may be thirsting, too!
The Rite of Christian Initiation of Adults (RCIA) is a place to ask questions and seek understanding about our Catholic faith. We would love for you to invite anyone you know who thirsts for the God who loves them. For more information, please contact Ann Lynch or call the parish office.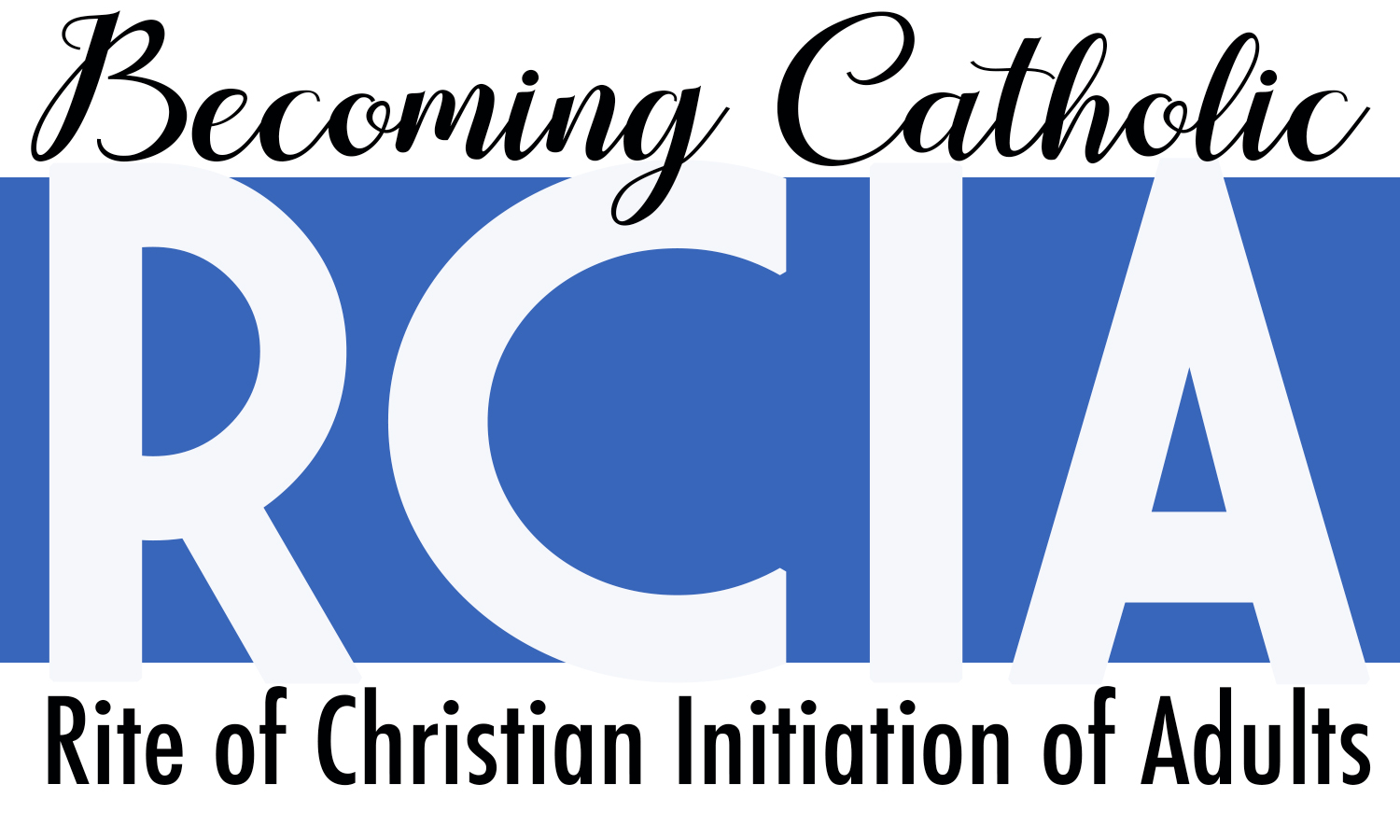 The Sacred Heart Rosary group invites you to join them on Tuesdays at 11:30 at Sacred Heart Church in the chapel. We look forward seeing you there.
If you have a special need of any sort, we have a prayer team who will pray on your behalf. Let us pray with you, and for you. Surround yourself with prayer.
Call our prayer line leader Toni 24/7 at (707) 445-361six